The Chain.io Portal now supports using Multifactor Authentication (MFA) to provide enhanced security for users.

Once enabled for a user, they will be required to use an authenticator application on the user's personal device, such as Google Authenticator, Microsoft Authenticator, Authy, etc, to generate a one-time password that changes over time.
Turning on MFA for a user:

Step 1: In the company, use the drop down box in the right hand corner to select 'Company Settings'

Step 2: You will have the option to 'enable' or 'disable' the MFA option for each user. (You do not need to click 'save' as it will enable/disable instantly).
*Only a user with the role of Owner or Editor can complete this selection.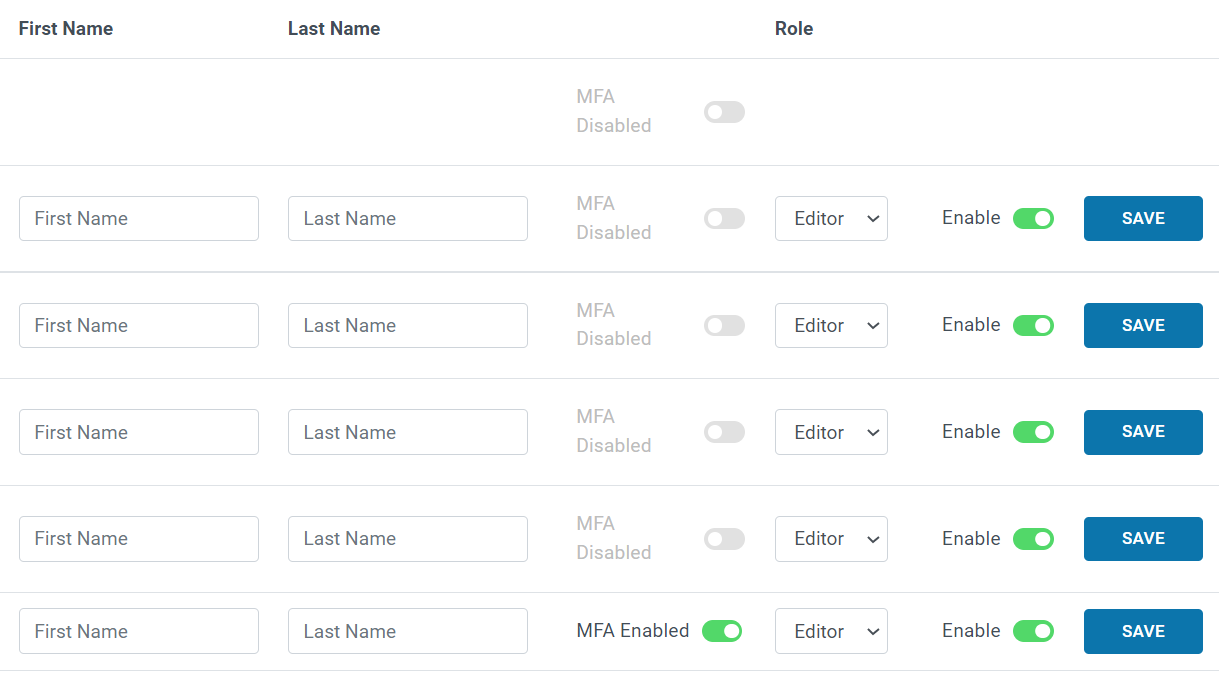 Step 3: After MFA is enabled for a user, the next time they attempt to login they will be asked to pair their authenticator app with the site. This is accomplished by scanning a QR code with the authenticator app. Once the QR code is scanned, the application will provide them with a code that they need to enter to complete the set up process.

Once the setup has been completed, the user will be required to enter a code generated by their authentication application each time they log in to the site.