Theme
With this release we have added some more tools to help streamline your collaborations as well as make it easier to deploy flows with more confidence. We also added a few Quality of Life upgrades as well. Here is what is included in this release
Save & Deploy Flows In Separate Steps
Save & Deploy Flows In Separate Steps
Why we made a change
Oftentimes, setting up a flow involves collecting data like mapping tables from multiple sources and verifying it with your team. Before, you had to have all of this information ready before you setup your flow. Now, you'll be able to build up your flow over time and verify it with the rest of your team before you deploy the flow into the live environment.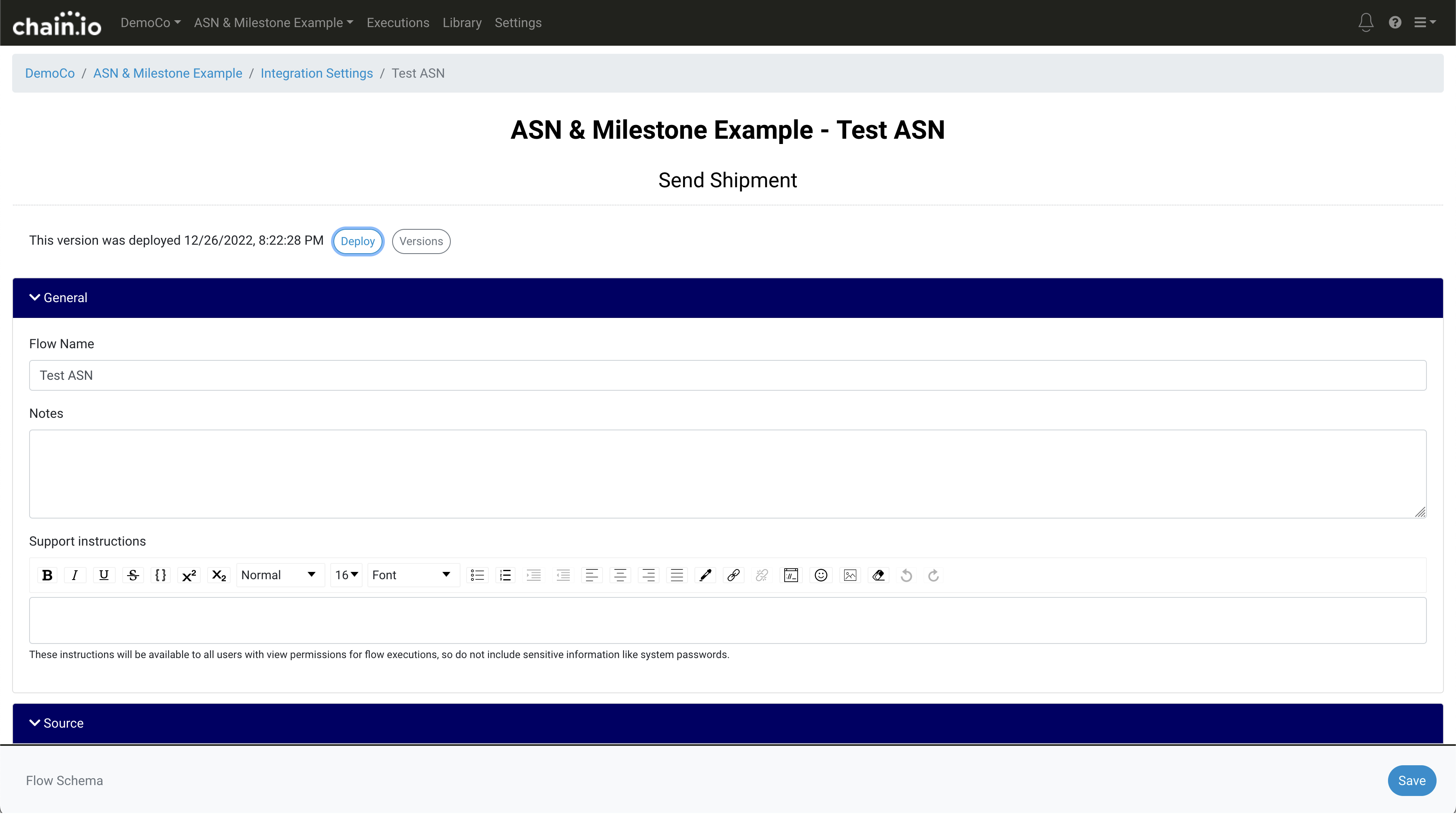 What's changed
When you save a flow by clicking the Save button, it will no longer automatically become the active version of the flow. You can click Deploy at the top of the screen to deploy the current version when you want it to become the live version.
Flow Version History
Why we made a change
Prior to this release, you could only see the latest version of your flow's configurations. It's often helpful to see how the flow was configured in the past and revert back to an old version if there's a problem.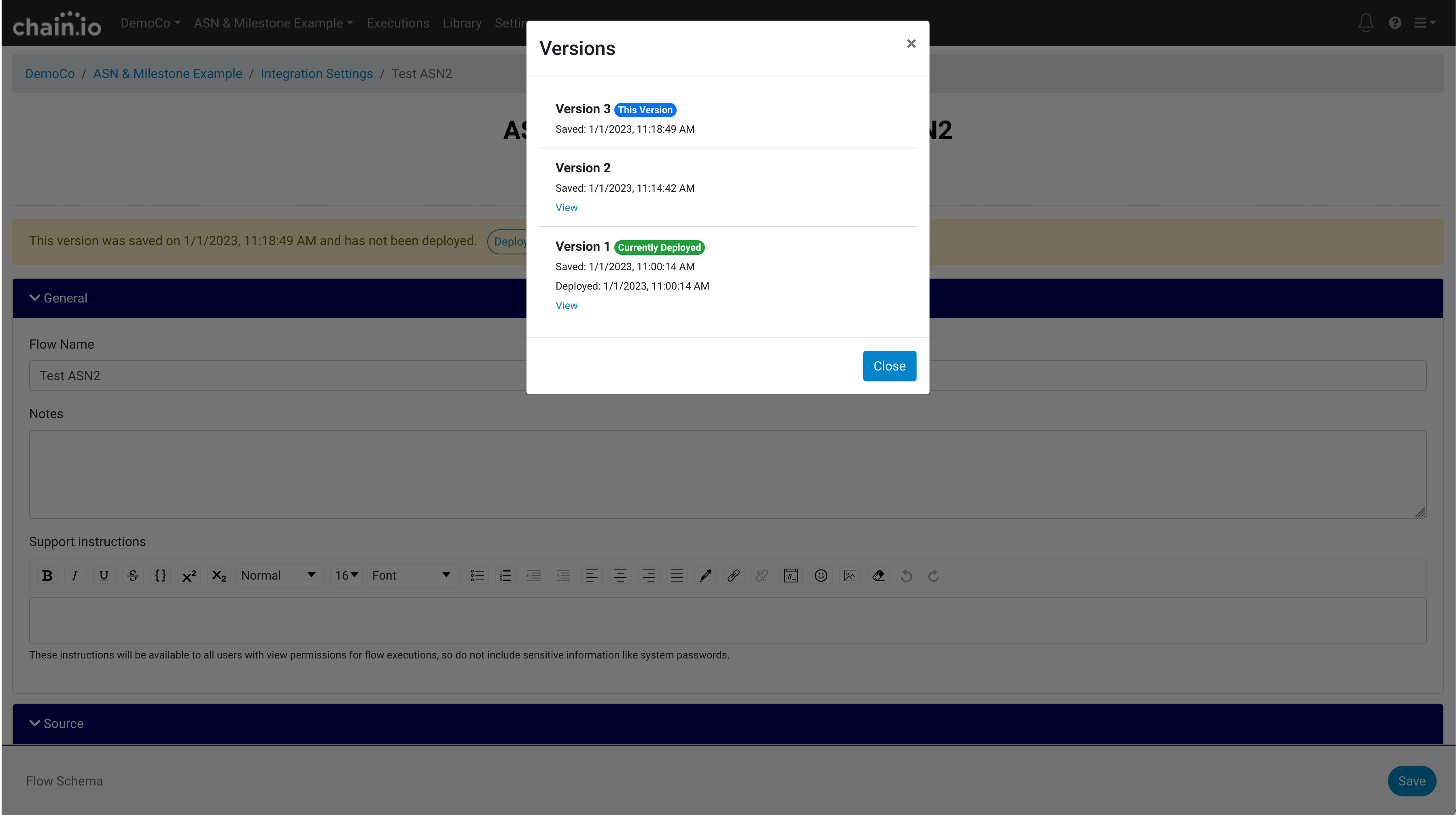 What's changed
You can now click the Versions button at the top of any flow to see previous versions. If you click View on a version and then save it again, it'll create a fresh version from that configuration which you can deploy.
Review Invoice History
Why we made a change
In an effort to increase transparency, you can now see your invoice history and payment status within the portal. Prior to this release, you needed to work directly with our accounts receivable department to retrieve this information.
What's changed
Workspace editors and owners can visit Workspace Settings -> Invoices to see your invoices and download a PDF copy.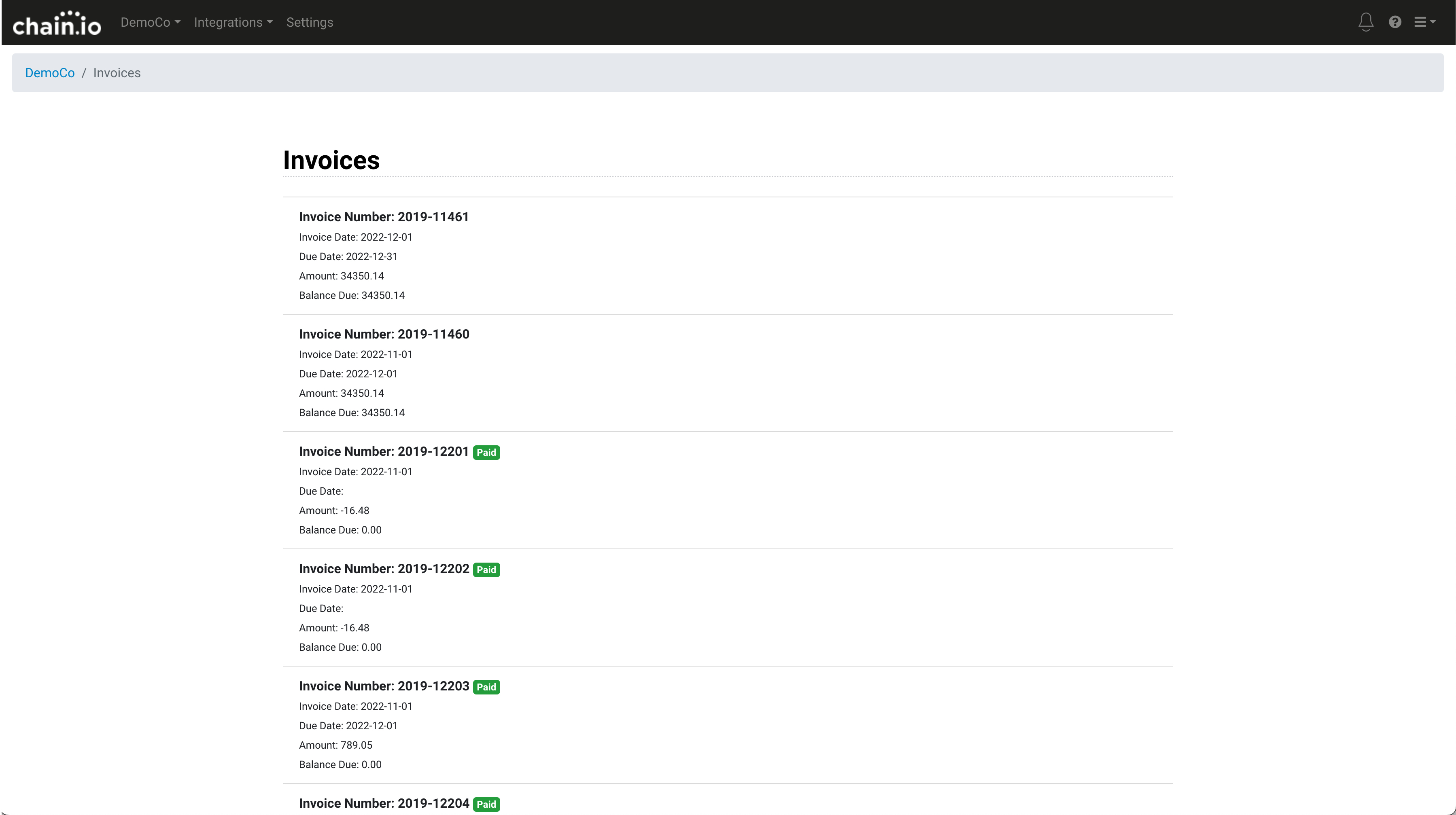 Note: We are in the process of migrating customers who joined prior to 2023 to our new invoicing and licensing structure which enables this screen. These migrations are being manually reviewed by our account teams. If you need access to your invoices prior to your migration, let us know and we can accelerate your conversion.
Quality of Life Improvements
In addition to the major changes listed above, we've implemented several smaller quality of life improvements across the app.
Owners of a Workspace can now disable other owners of a Workspace

Reset button has been removed from the New Flow screen. You can use the browser's back button to go back to the previous screen.
More new features are on the way!