In our mission to make the Integrations Library more user friendly we think it helps to engage our users and get them to interact with the product and each other when action is needed during their process. Starting with this release, we will send an email, as well as a notification within the portal to the user associated with a task assigned to them in the Integrations Library.
What's changed
Split out the Connection and File Type panes for the source & destination sections. To make it easier to find what you're working on between these sections and make it easier to understand the four steps in a flow.

A pop up alert if you try to deploy a flow without setting up any notifiers.
We strongly encourage the following:
Setup a failure notification to an email address so they can be notified when flows fail.

Use mailing lists for these notifications as well, not individual email addresses.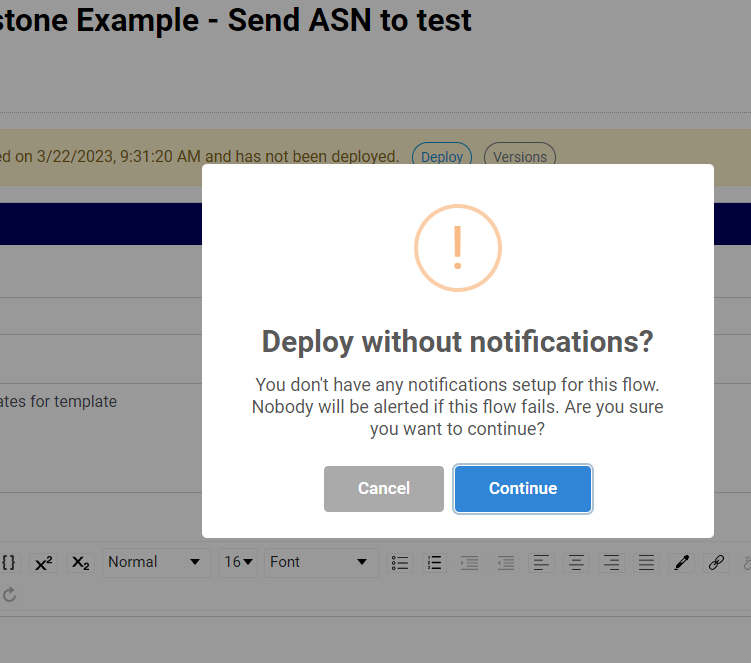 Notifications were only found if the user navigated to the Integrations Library section of the portal.