Integrations are collections of Flow types based on the different business and logistics workflows needed to operate in supply chain. Each Integration has a specific group of Flows which can be configured to accomplish a task.
Adding Integrations To Your Workspace
You can easily add integrations to your Workspace by using two possible paths. The first being from the main navigation under Integrations: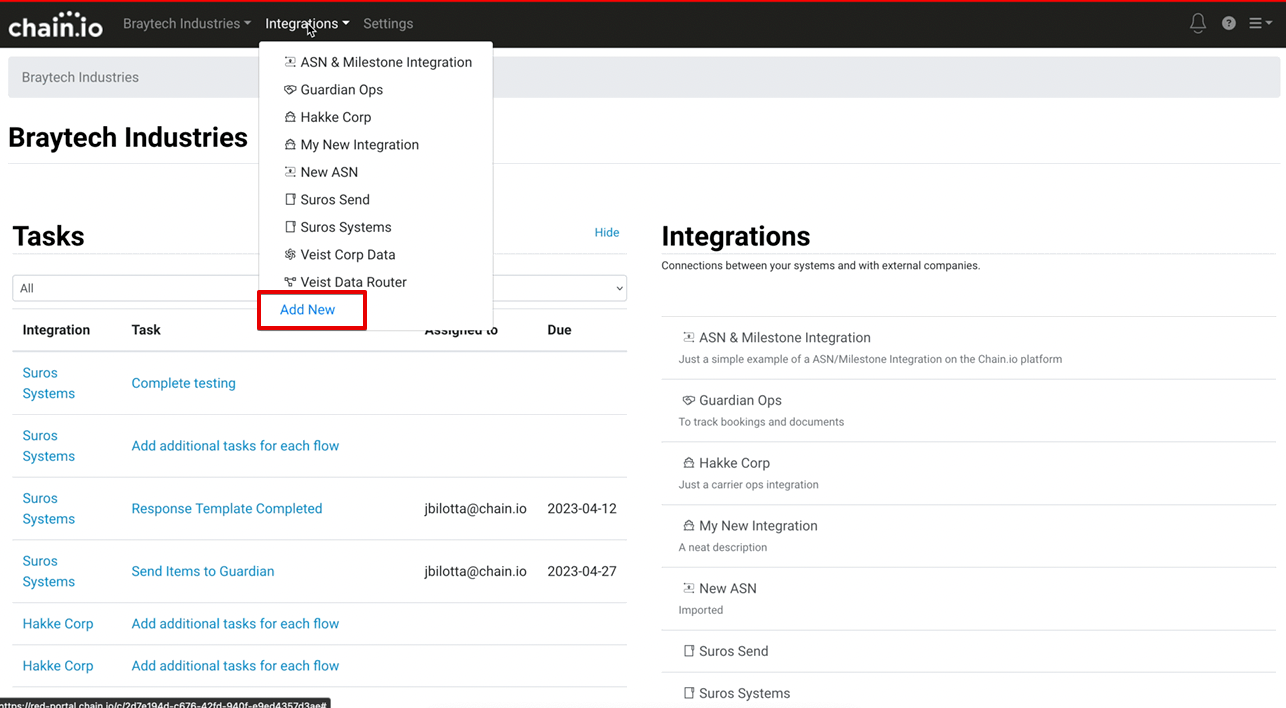 You can also add an Integration by clicking the Add a new Integration button at the bottom of the Integrations Summary on the Workspace landing page: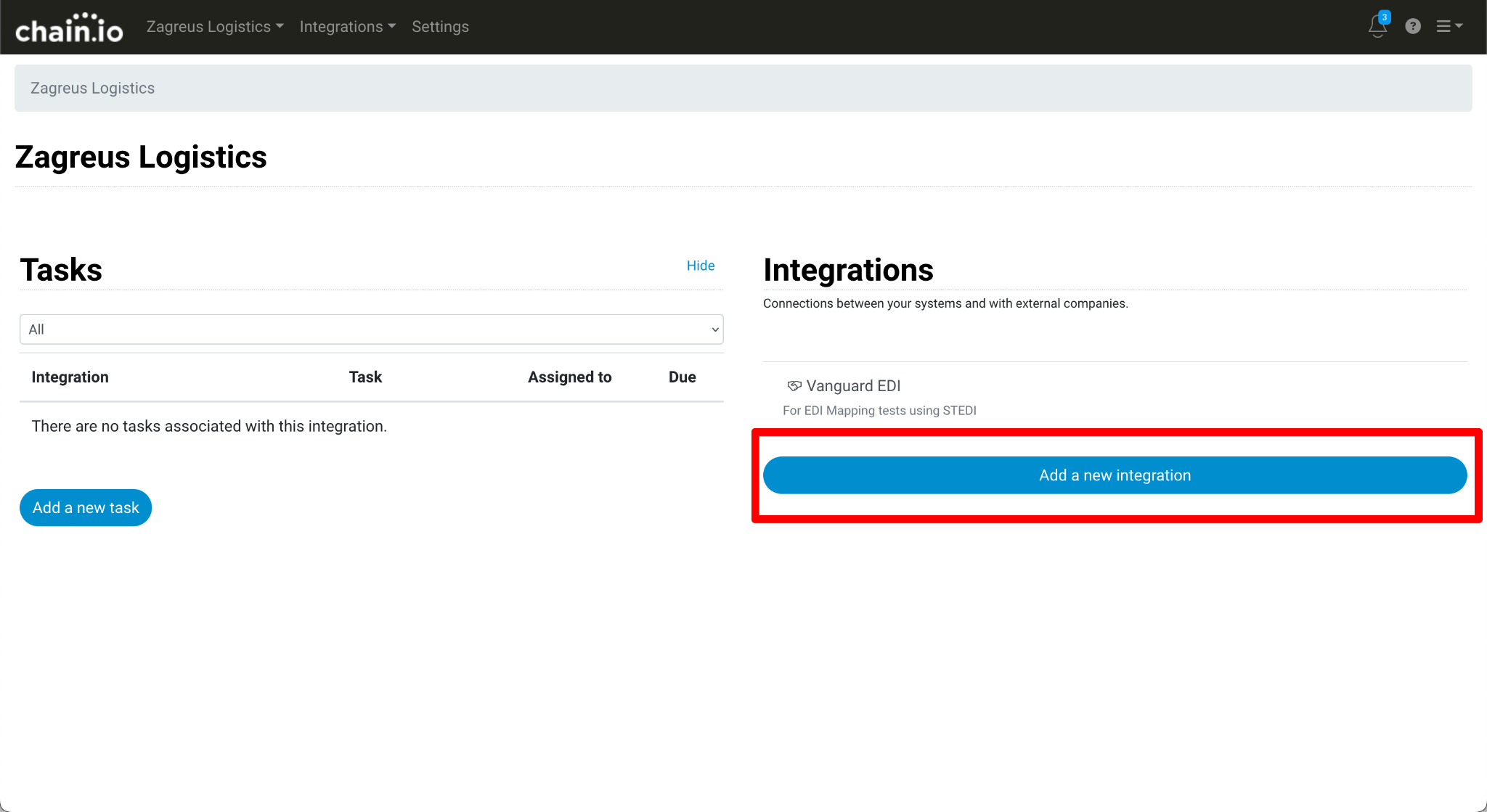 On the next screen, give your integration a name and a description.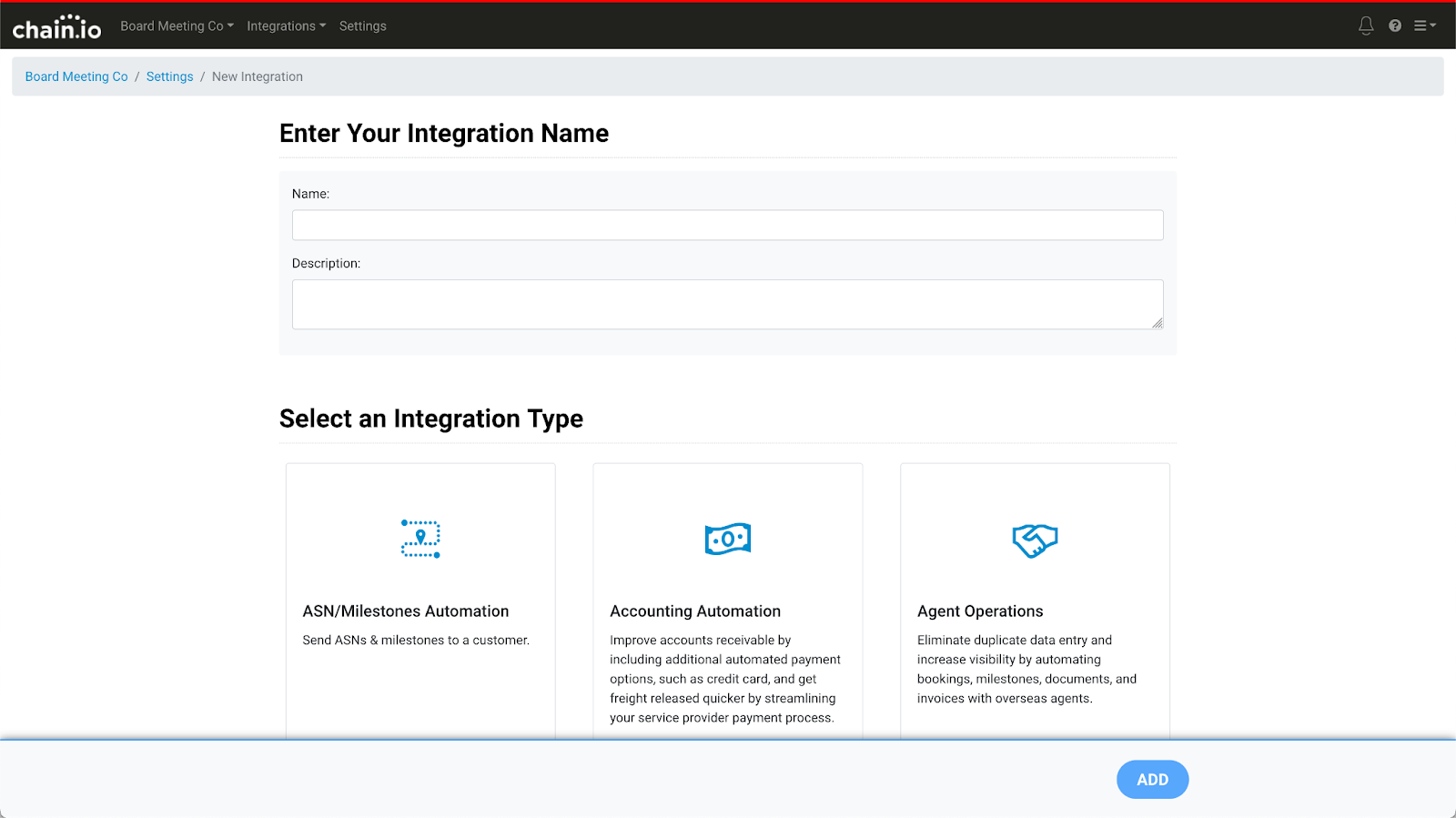 Next, select the type of Integration you would like to add to your Workspace. If you would like more information about the kind of flows an integration supports, select the More Info link to reveal more details.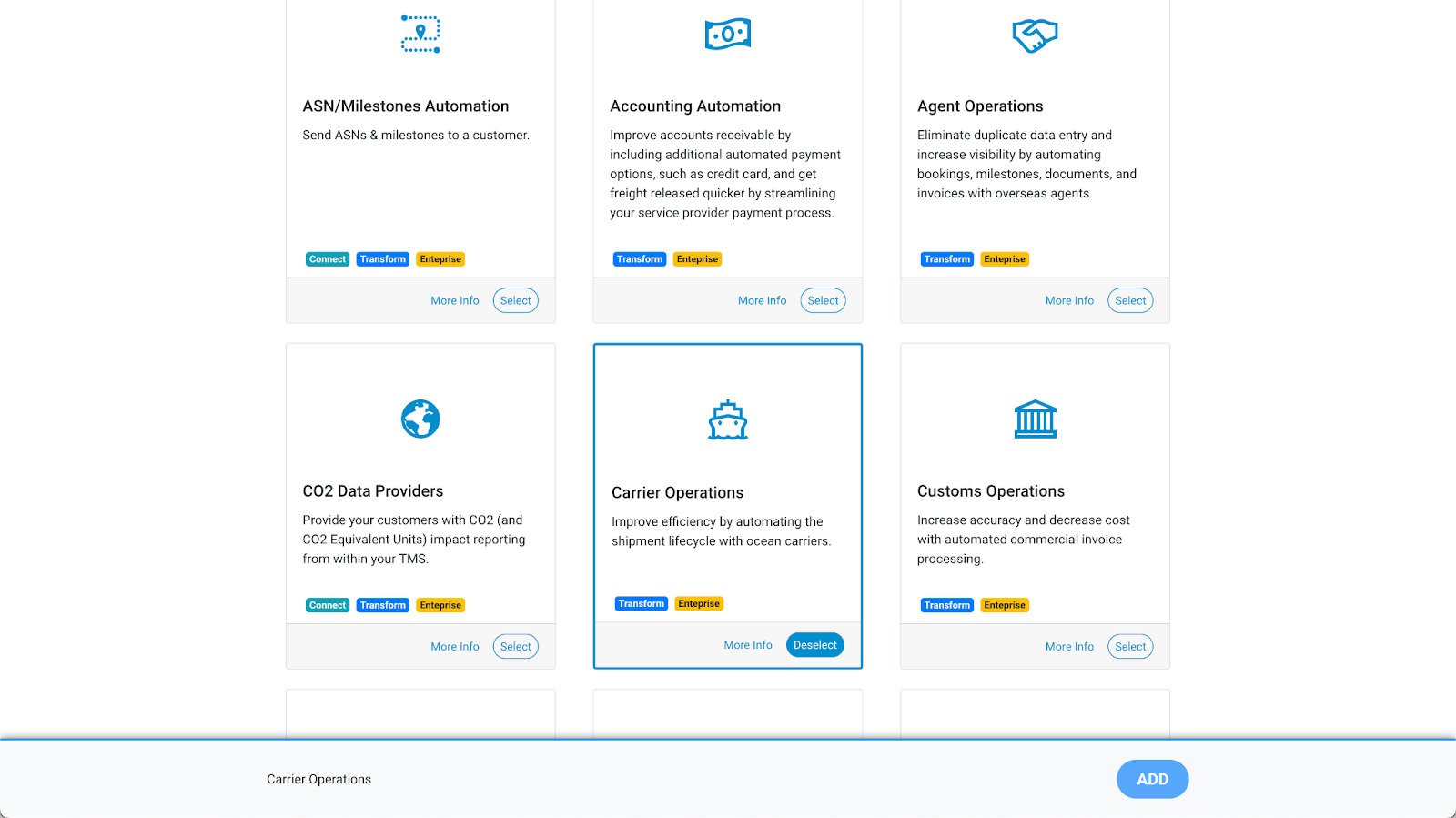 Once you have selected the type of Integration you want to add to your Workspace, click the Add button and confirm to complete.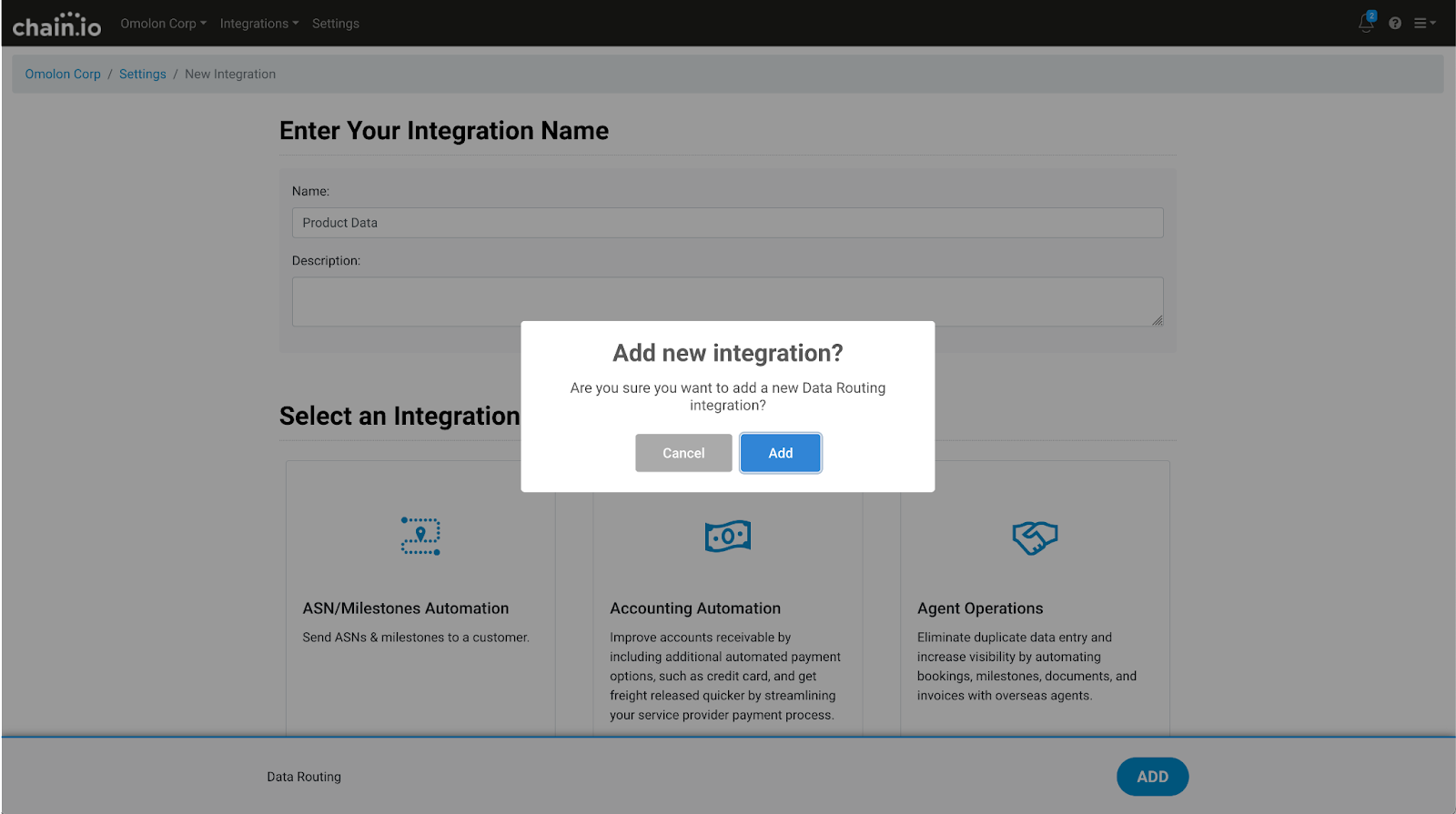 Once the integration has been added to your Workspace you will be placed in the Integration Settings screen. Here you can add Flows to your Integration, set up Connections to send data in and out of Chain.io and Share the integration with other Workspaces.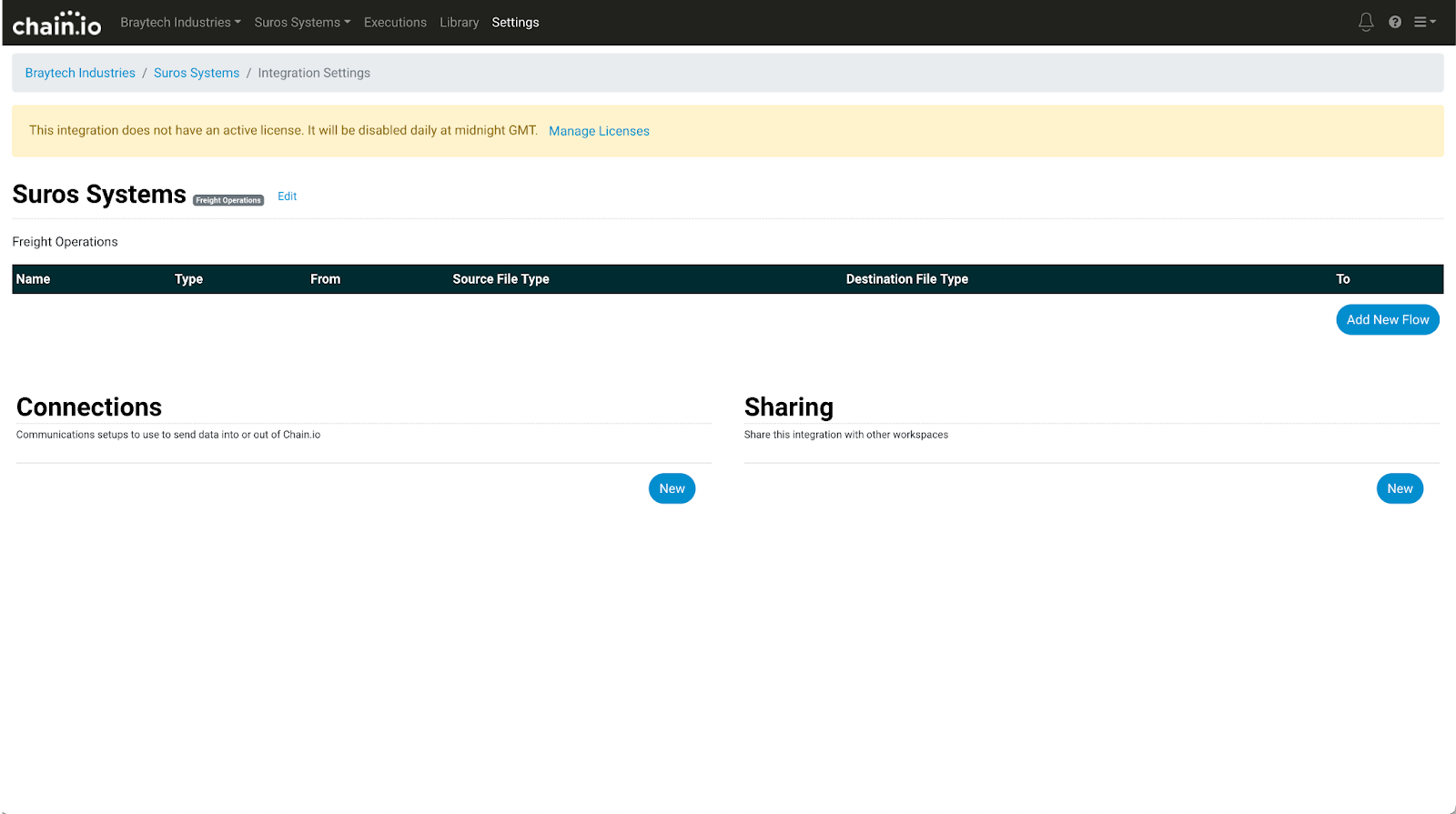 Now that the Integration has been added to your Workspace, you can add Flows to begin automating tasks.
Adding Flows To An Integration
Click on the Add New Flow button to add a Flow to your integration.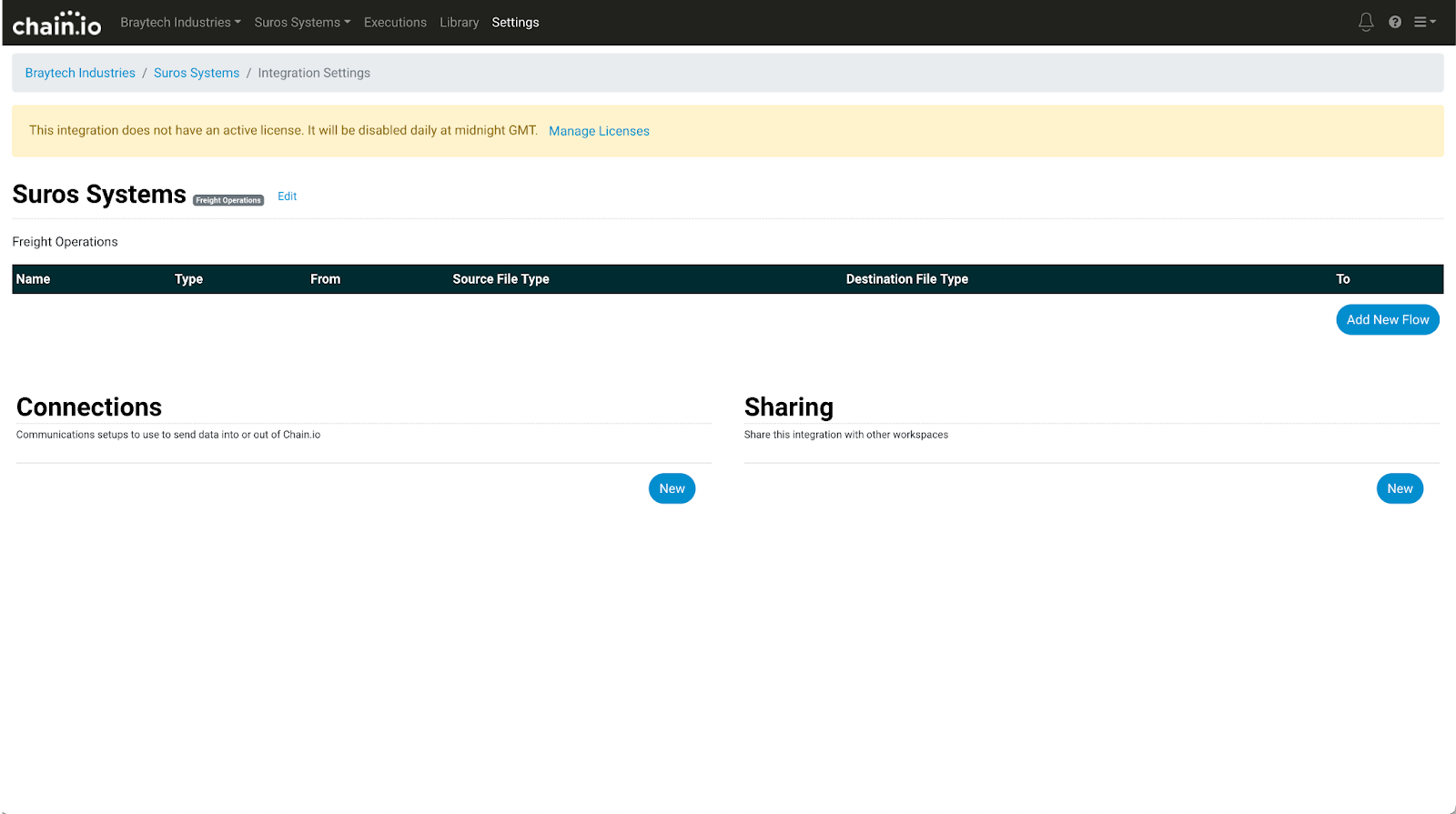 Select a Flow type to use in your integration. Depending on your Integration, you may have a limit of how many of each flow type you are permitted to activate in your Integration.
Select a Flow by clicking on the Use link on the right side of the Flow item.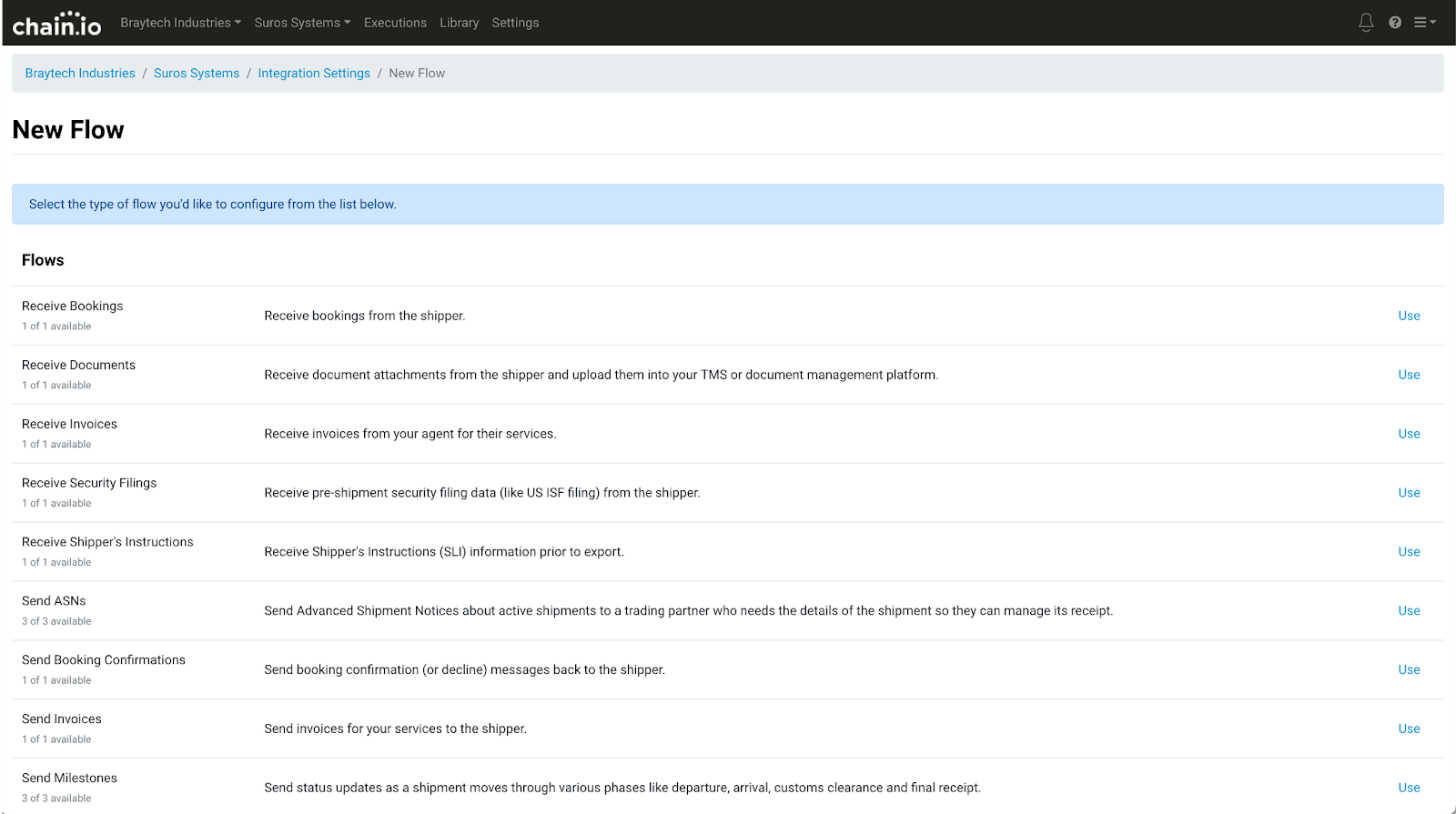 This will bring you to the New Flow configuration where you can set up your new Flow
Enter your Flow information in the respective fields, save your Flow by clicking the Save button on the bottom action bar, and deploy the Flow by clicking the Deploy button at the top of the page.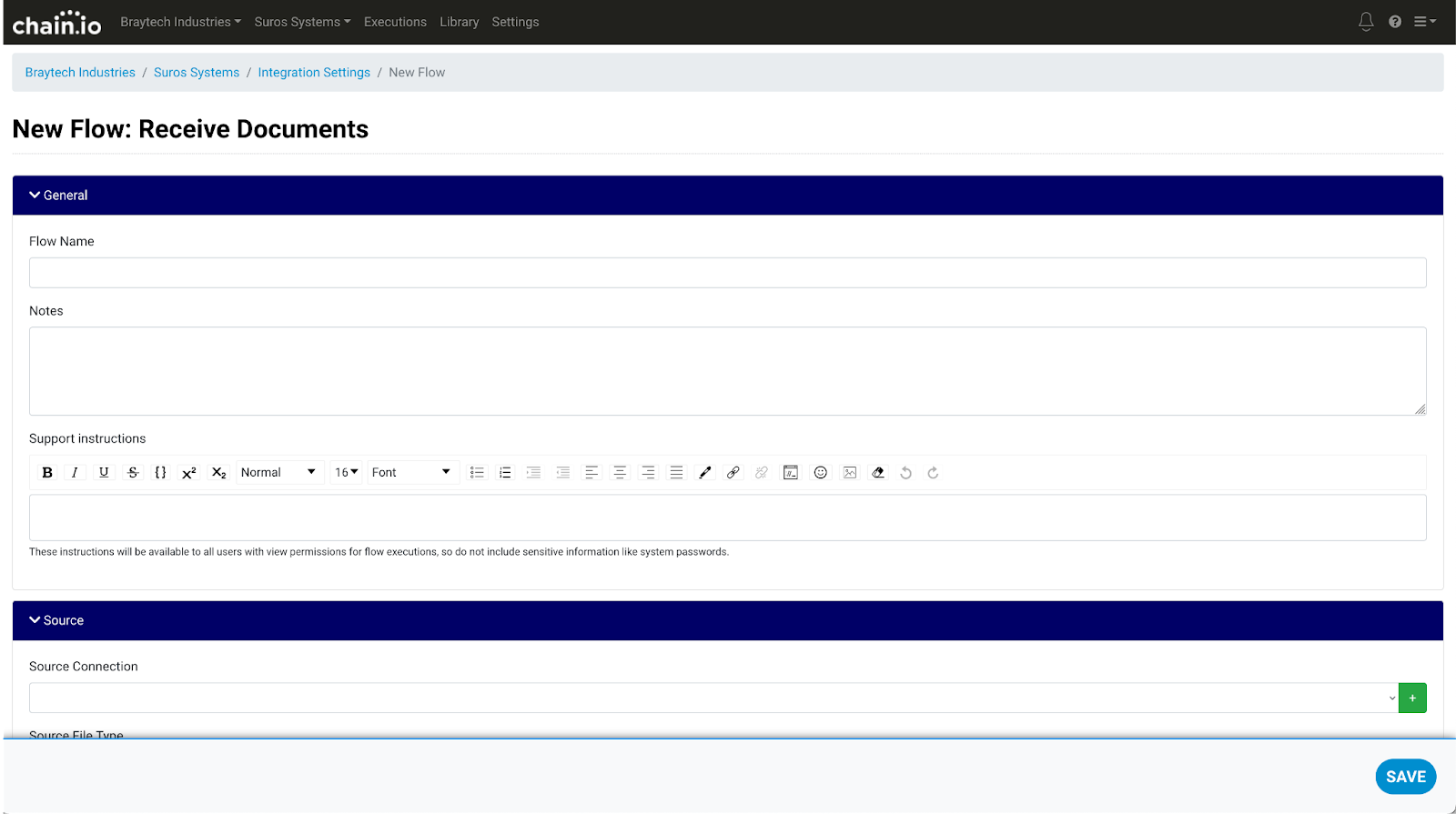 For more information on adding and configuring Flows, please read our support documentation on Flows
Add Users To An Integration
Chain.io makes it possible to add users to a single Integration so its Flow Executions and Execution Summaries can be reviewed without allowing access to the whole Workspace. For complete information on how to add users to an Integration please read our support article on Single Integration Users.