If you are the Billing Contact for Chain.io, or you have the authority to purchase licenses and integrations in Chain.io, you have the ability to manage your license on demand.
Licenses are classified into three tiers: Connect, Transform, and Enterprise.
Connect
The Connect License includes the core Chain.io functionality and supports five integration types, 10 GB of data storage, and has six month data retention.
Transform
The Transform License includes the core Chain.io functionality, but is scaled up for larger organizations with additional data volumes and compliance requirements. This tier offers 365 days of data retention, 1 TB of file storage, premium support, service level agreements, GDPR sub-processor agreements, code escrow services, and volume discounts.
Enterprise
The Enterprise License includes all supported integrations plus custom terms of service, enhanced SLAs, custom data caps and dedicated implementation teams.
**Note**
You do not need a license to tour the features of Chain.io. You can create Integrations not linked to a License in any Workspace to test the functionality. These Integrations will be valid for a 24 hour period, after which they will be disabled.
To manage your License go to your Workspace Settings by clicking on the Menu button in the upper right of the top navigation bar or by selecting your Workspace directly and clicking on Settings in the top navigation bar.

Once in your Workspace Settings, select Licensing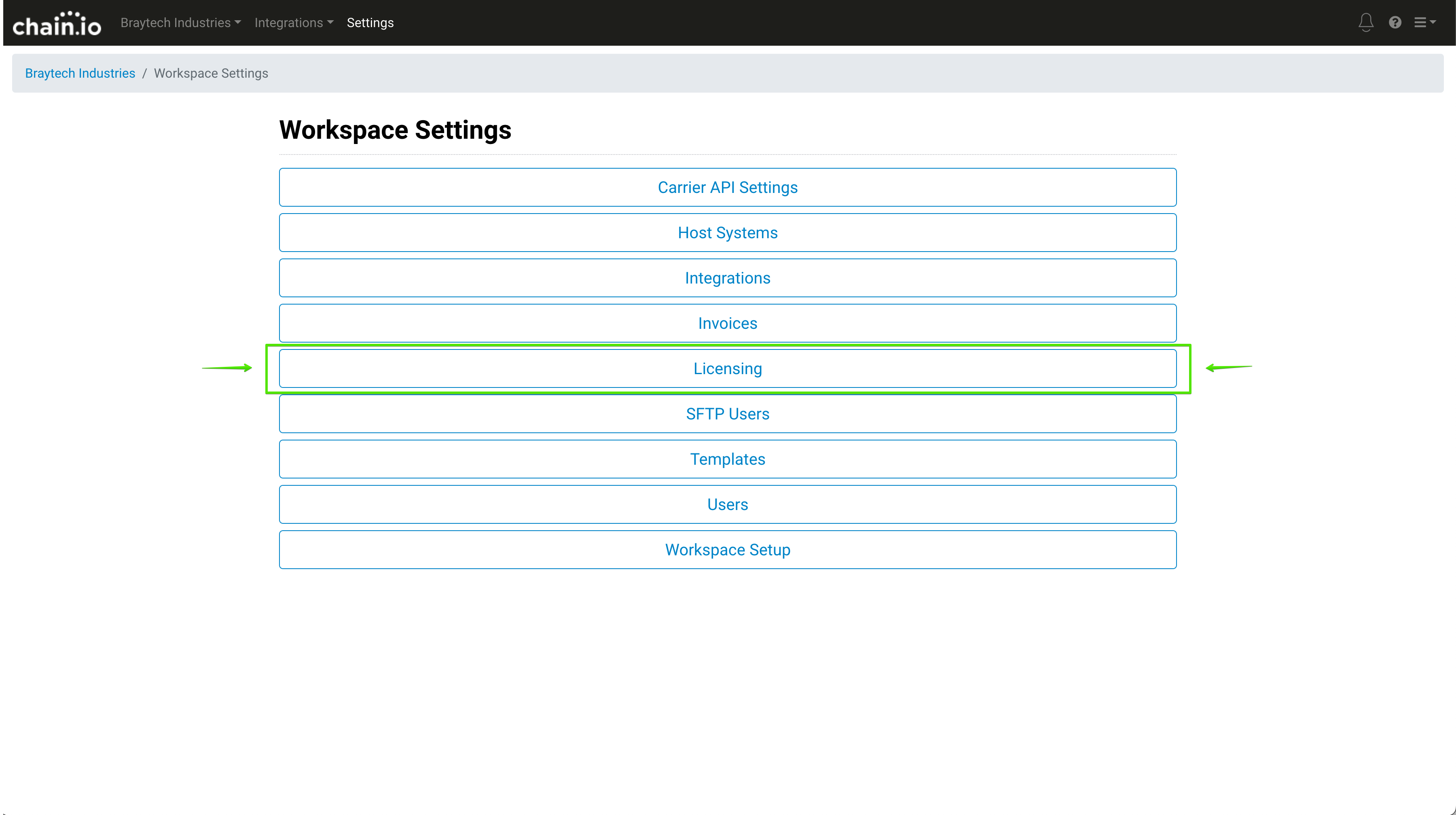 In the Licensing area you can select the type of License that suits your needs. Within this order form you can view license types, Integrations you have associated with this License and Unlicensed Integrations you are still testing that have not yet been added to a License.
You can view all of the supported Integrations within a License by clicking on Supported Integrations.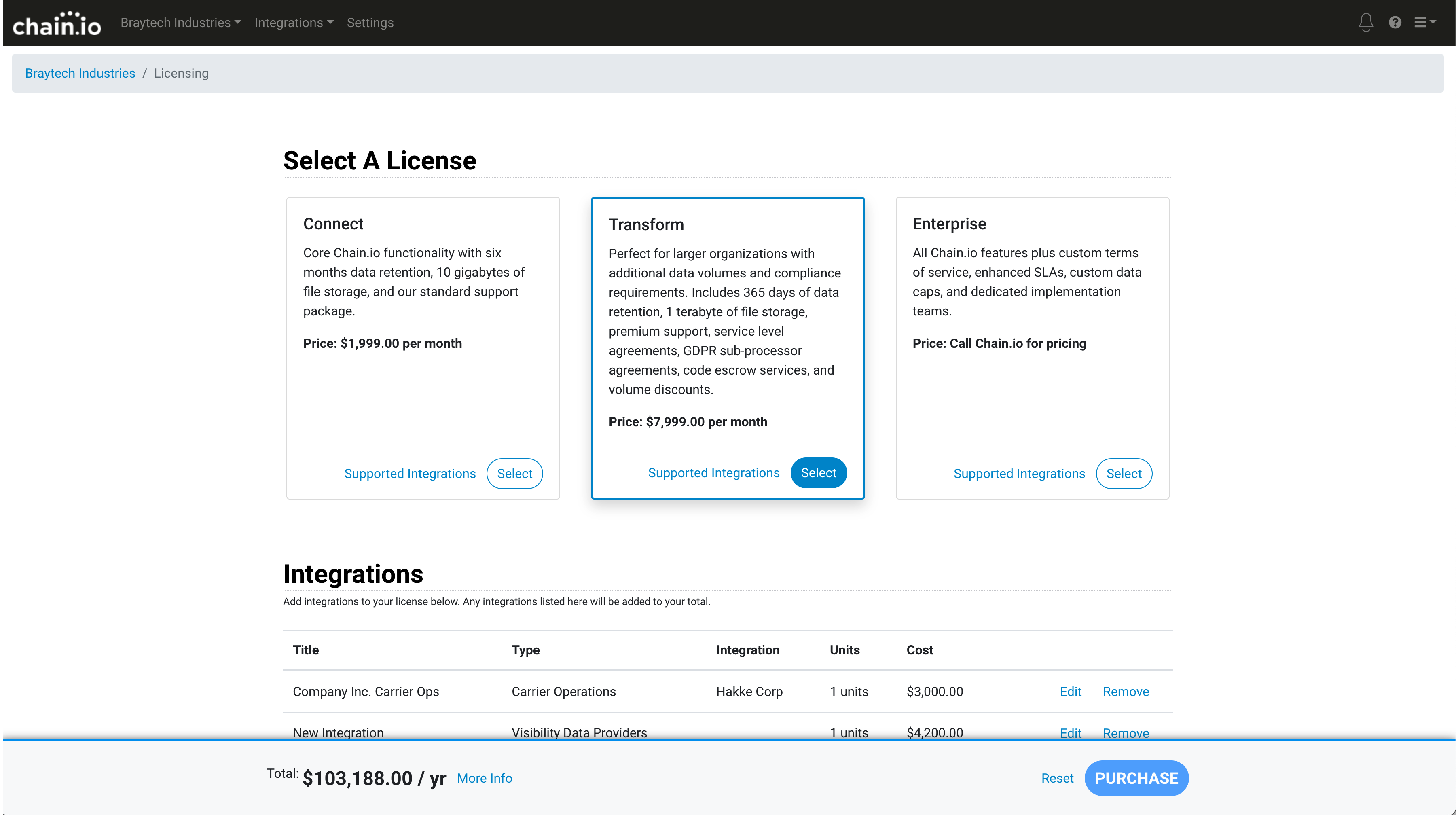 Within this order form you can review and manage your existing and unlicensed Integrations. To modify the License settings for your existing Integration click Edit. If you would like to remove an Integration from your License, click Remove.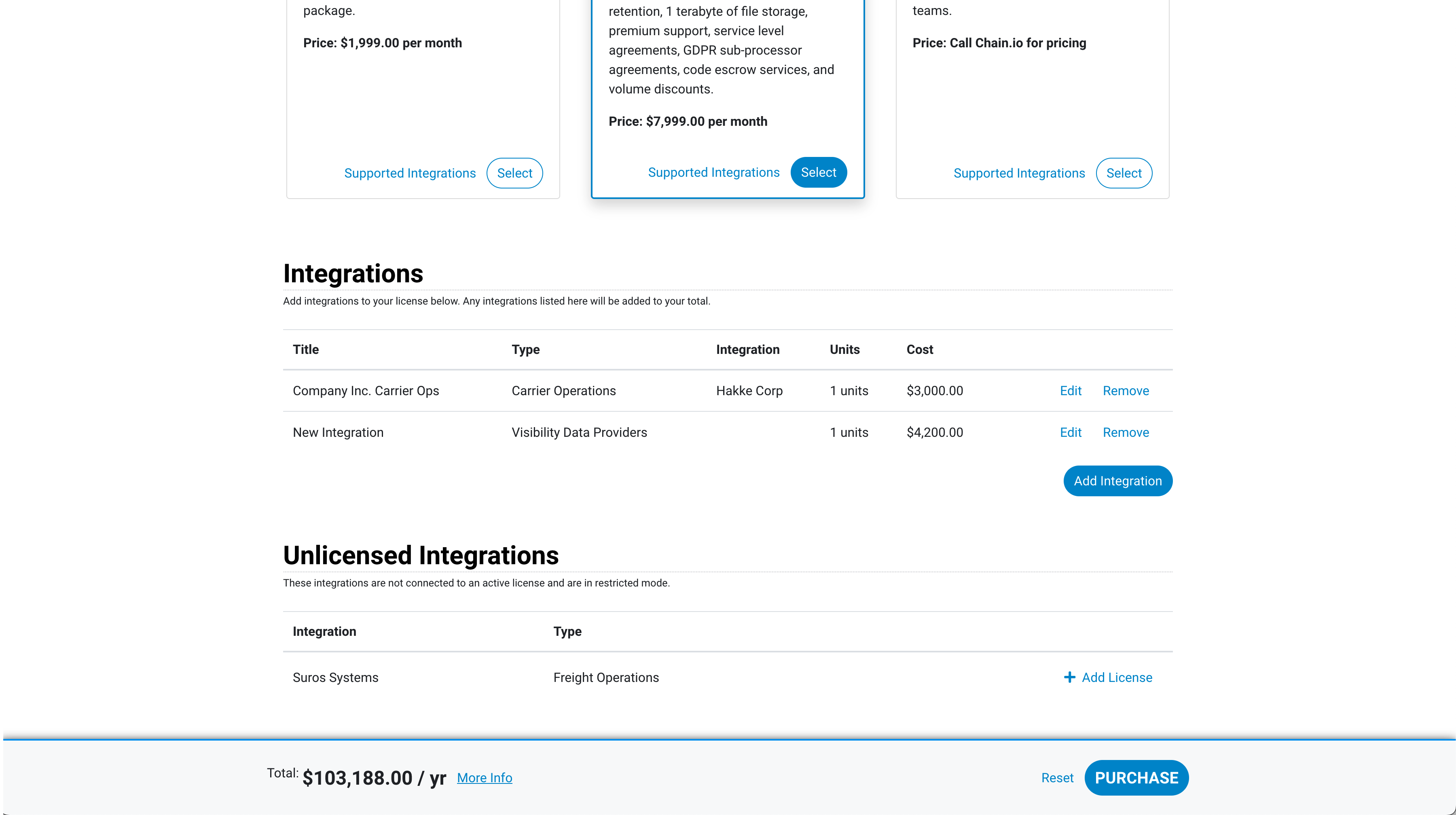 If you would like to add an Unlicensed Integration to your License, click on the Add License link. This will open an option allowing you to select the number of flow executions you would like the Integration to process. Click Save when done to add the Integration to your License.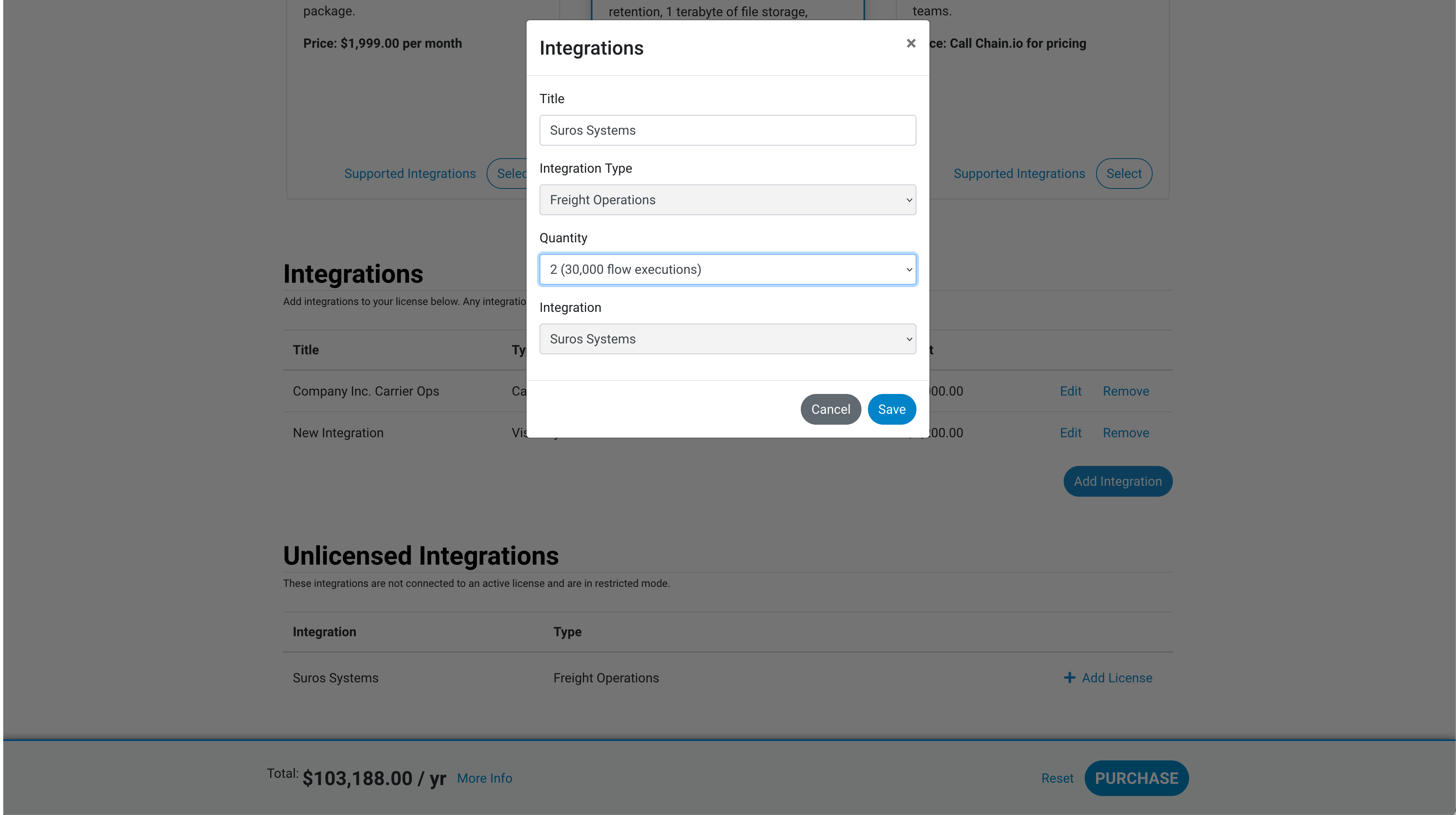 At the bottom of the License order form choose your Billing Options, and enter or add your Billing Information.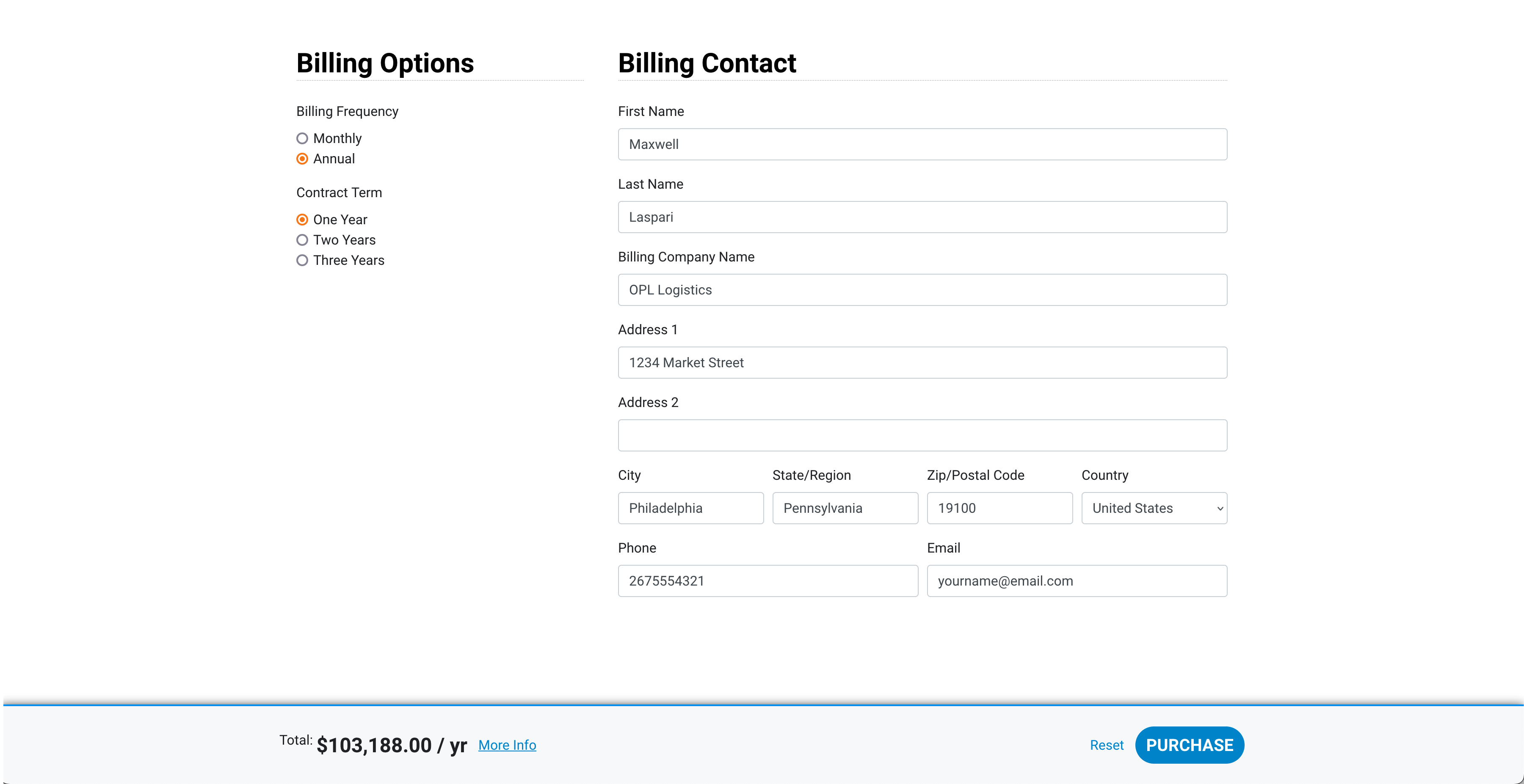 When you have finished your order form, click Purchase to process your order. You will receive an email with a receipt and further information on using Chain.io
Related: Adding A Workspace and Integrations