Theme
Tasks on Dashboard

Account Limit Alerts
Aggregate Tasks on Workspace Landing Page
Users of Chain.io will now be able to see Tasks related to their Integrations, on their Workspace landing page. These Tasks are an aggregation of all Tasks set up in the Library section of your integrations.
Users can filter the Task list using the dropdown available at the top of the Task List table.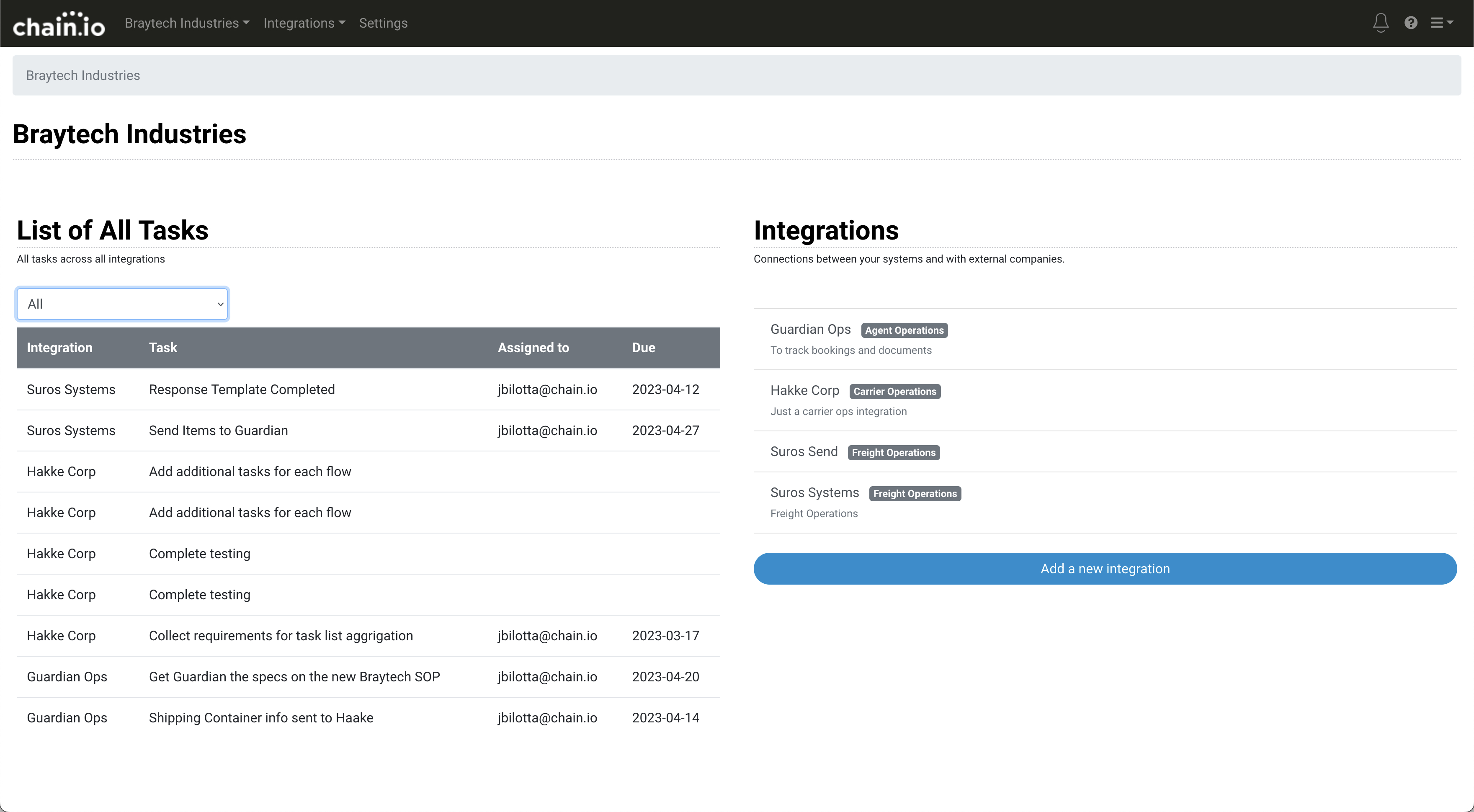 Why we made the change
Getting a look at all your tasks in one place makes it easier to keep track of important things that need to be done across all your integrations. 
Account Limit Alerts
Within the portal we have added alerts within a few workflows that now notify you when your Chain.io license has reached the limit of user accounts, web hooks, and host system connections.
User Account Limit Alert
Host Connection Limit Alert
Webhook Limit Alert
Why We Made The Change
Adding these notifications improves our digital ergonomics and user experience. It helps inform our users about what is happening and why.
Quality of Life Improvement
We've implemented a small quality of life improvement across the app to help your experience.
Fixed a bug with text alignment on Host Connection Settings screen