Theme
Updates To Tasks On Workspace Landing 

Integration Icons
Updates To Tasks On Workspace Landing
Getting a look at your tasks across all your integrations is helpful, quickly being able to go to that task, review it and take action is much better! Users can now click on a task and be taken to that task in the related Integration. They can also go right to the Integration Library by clicking on the Integration name in the to the left of the table. Users can also start a new Task for any of their Integrations right from the Workspace landing page.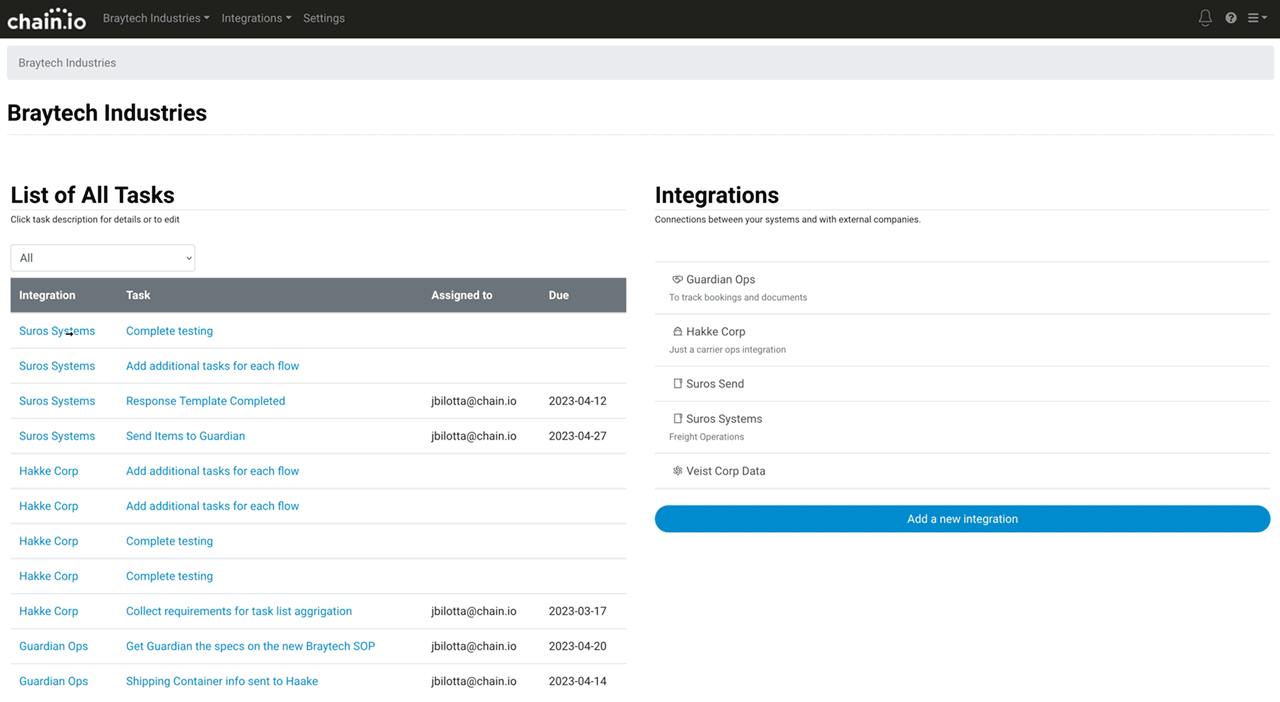 Why we made the change
Just seeing your tasks can be helpful but by linking them to their respective forms and Libraries it makes it easier for our users to complete their tasks within the Chain.io portal
Integration Icons
Integration labels which identified Integration types have been replaced with icons.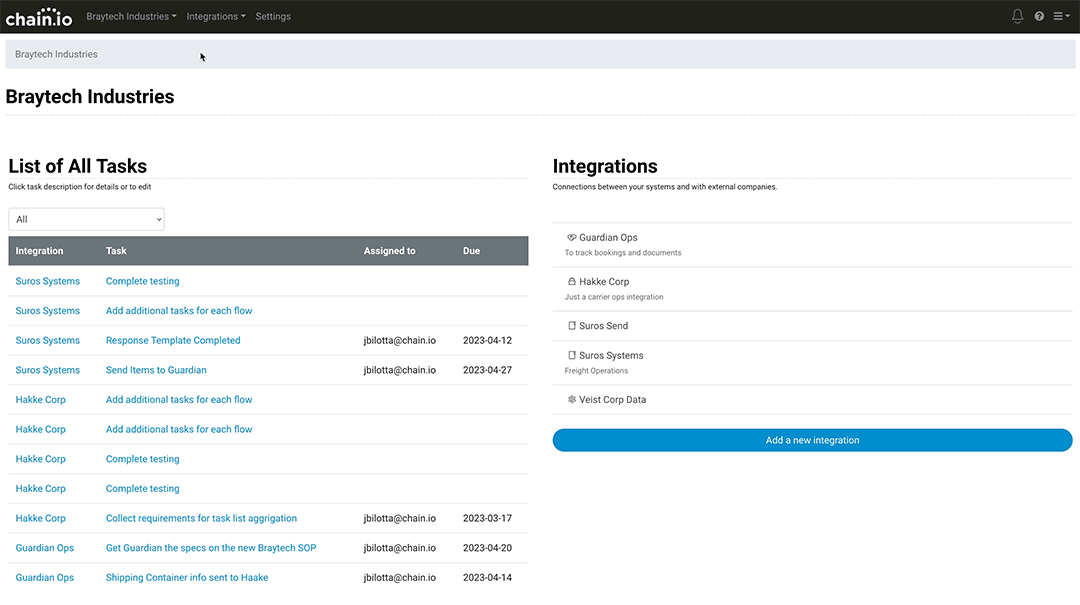 Why We Made The Change
Icons give users a quick visual reference of the type of Integration they are working with. Using the icons instead of labels makes it easier to associate the Integration type at a glance, especially when in the menus or on your Workspace landing page.
Quality of Life Improvement
We've implemented a small quality of life improvement across the app to help your experience.
Fixed a bug with predefined email field in Flow Configuration
Removed console errors when loading Workspace landing pages