Your Workspace is where you interact with your Integrations within the Chain.io portal. Within your Workspace you add Integrations, add Host Systems like your TMS, and add users to collaborate with while you build solutions within the Chain.io Portal
When you login, you are presented with your Workspace Landing page. This page displays a couple of sections to help you navigate through your area of the Chain.io portal.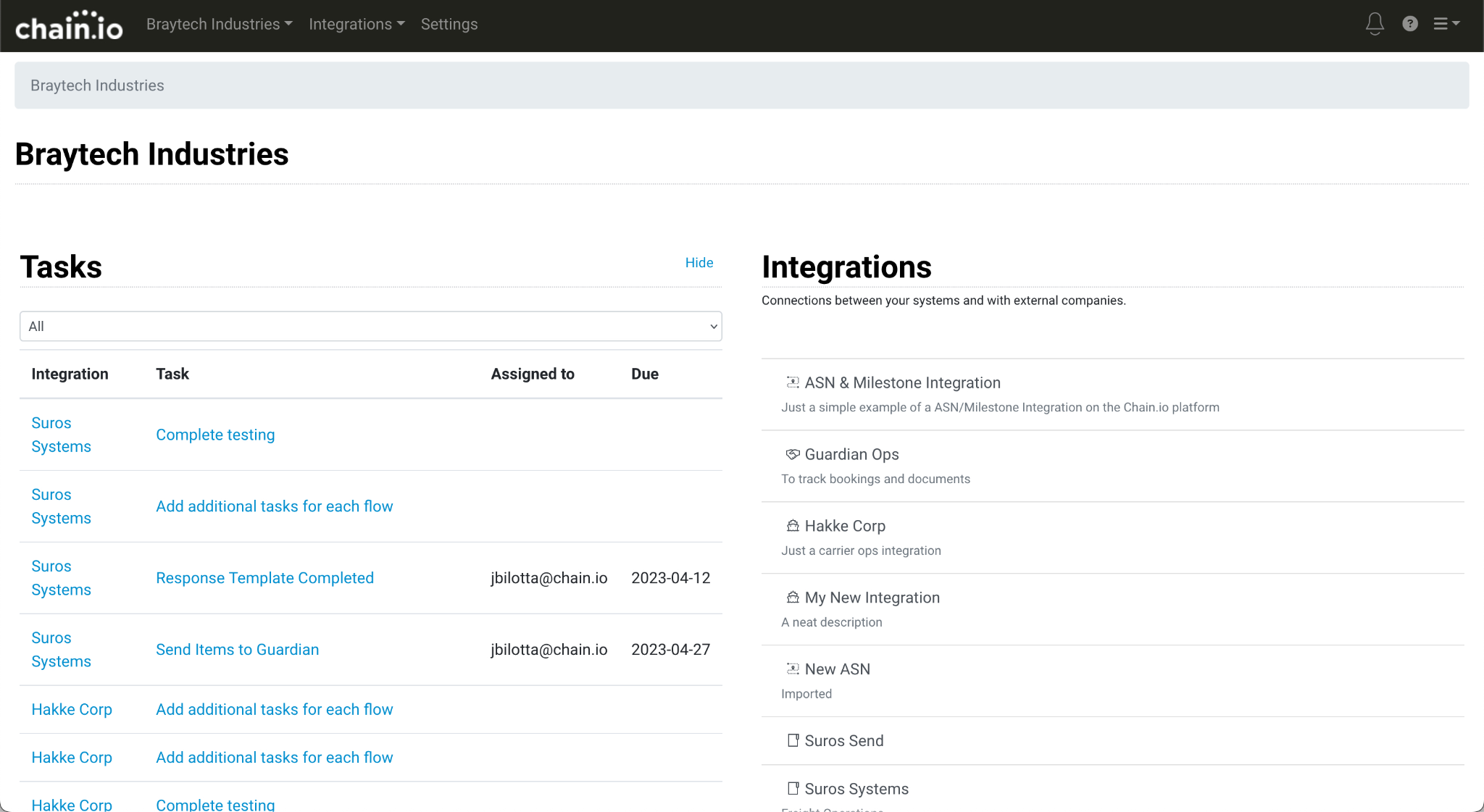 Tasks
On the left is your Tasks. These tasks are set up in your Integration Library and will show up here as you populate them within your Integrations. See Integration Library Templates for more information on how to set these up.
The Tasks section lists all tasks in all integrations. To view tasks under specific integrations, use the dropdown at the top of the section.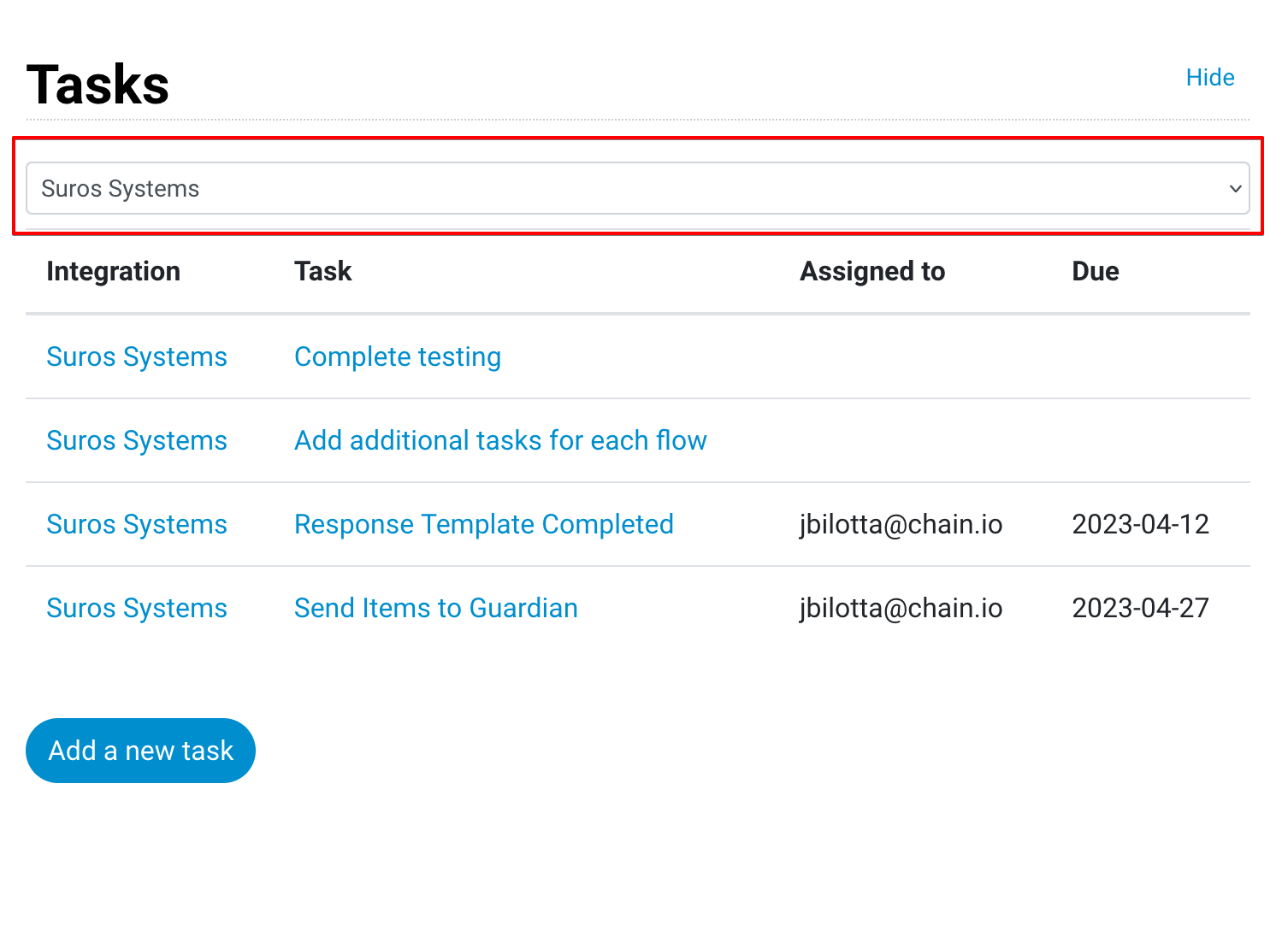 Integrations
The right hand side is your Integration Summary which lists your Integrations and their descriptions. At the bottom of the Integrations Summary section you can add a new Integration. See Adding Integrations To Your Workspace for more information.
Workspace Settings
Your Workspace Settings can be found by clicking on the Settings navigation item while on your Workspace Landing page or by clicking the menu button in the upper right corner of the screen. This menu is available at anytime as you navigate through the Chain.io portal.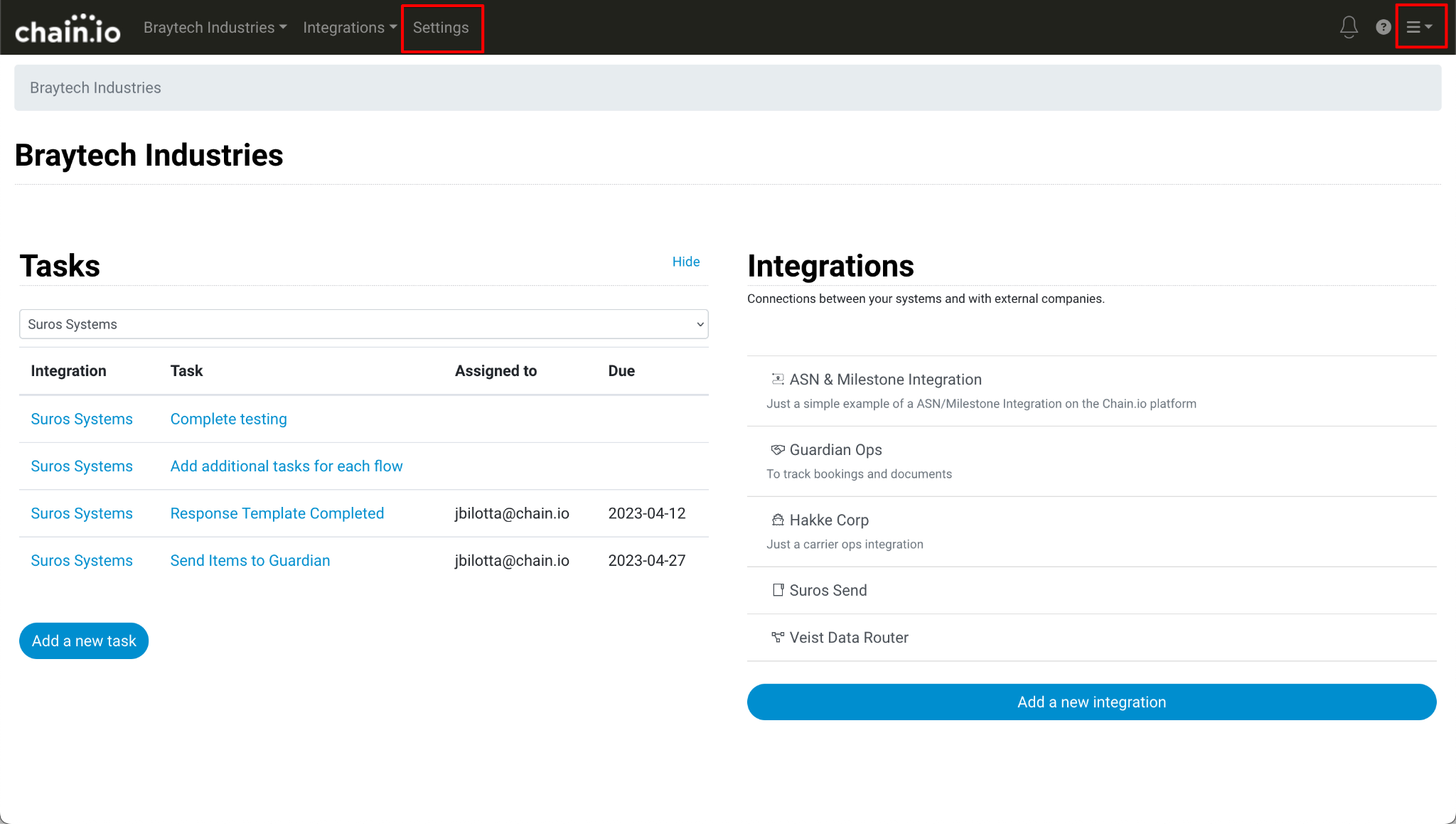 Within your Workspace settings you have different sections in which you can make changes and adjust your Workspace to suit your business needs.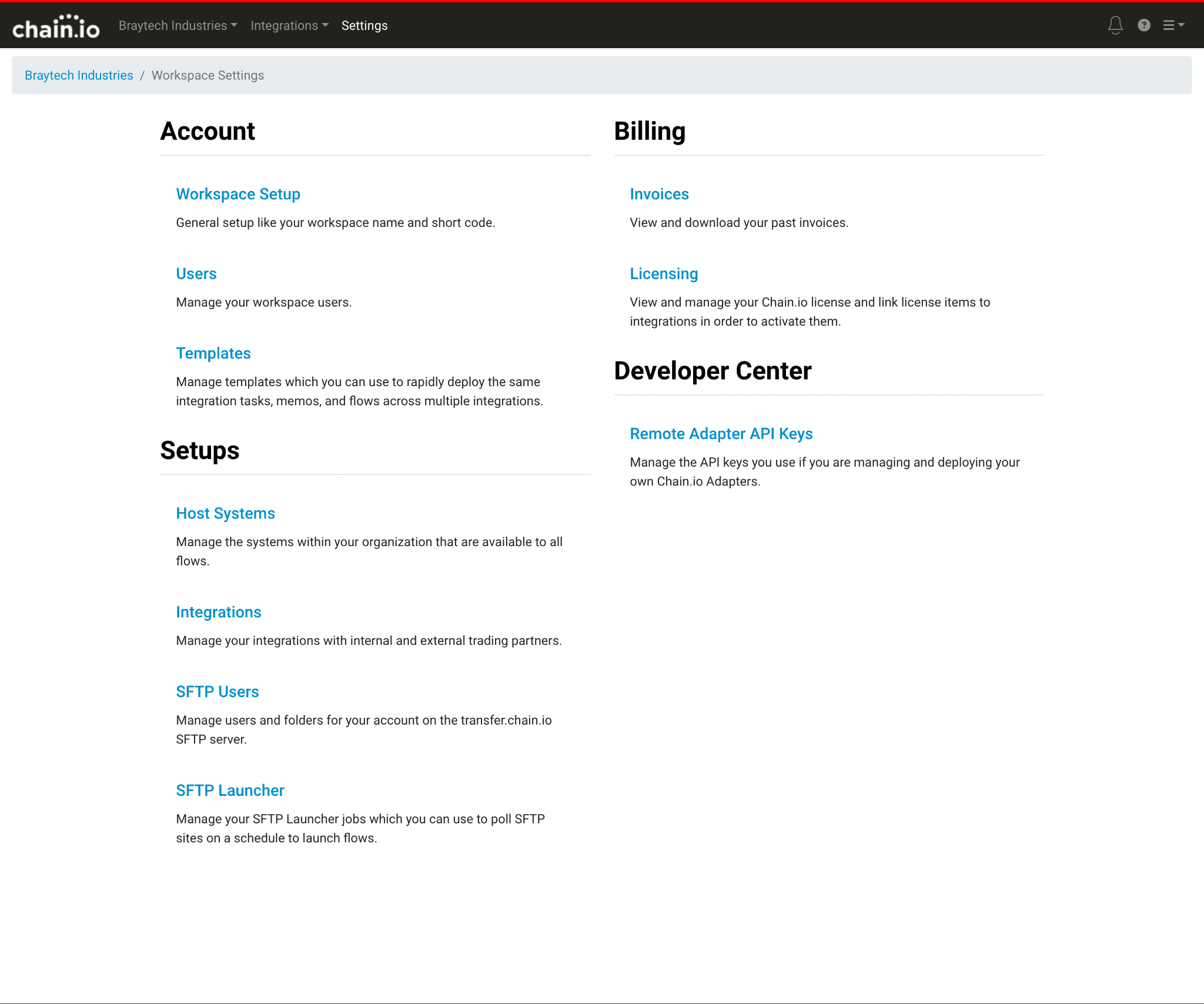 These sections are:
Account - Items related to your general Workspace

Workspace Setup - General setup, name, description and shortcode
Users - Where you add and manage users in the portal
Templates - This is where you manage your Integration Library templates. Some are pre-made but you can add your own.



Setups - Various system setups for use in your Flows

Host Systems - Connect and manage the systems your organization works with like your company's TMS
Integrations - A list of your current integrations, links to add new integrations and other Integration gateway items.
SFTP Users - Manage your users on the transfer.chain.io SFTP server
SFTP Launcher - Manage SFTP jobs which are used to poll SFTP sites during your Flow executions.



Billing - Information related to your billing and licensing

Invoices - View a history of invoices
Licensing - View and manage your Chain.io licenses and integrations



Developer Center - Resources for developers of Third Party Adapters

Remote Adapter APIs - Manage API keys for use in deploying your own adapter on the Chain.io network.
If you have any questions about your Workspace Settings and how they affect your Chain.io experience please submit a support request here.