Overview
In order to use AS2 as a Host System or Integration Connection you must have an AS2 Profile set in your Workspace Settings. This article will show you how to set up and use the AS2 Profile to utilize the Host System and Integration Connection features for AS2 connections.
Setting Up An AS2 Profile
To set up an AS2 Profile you need to navigate to your Workspace Settings and select AS2 Profiles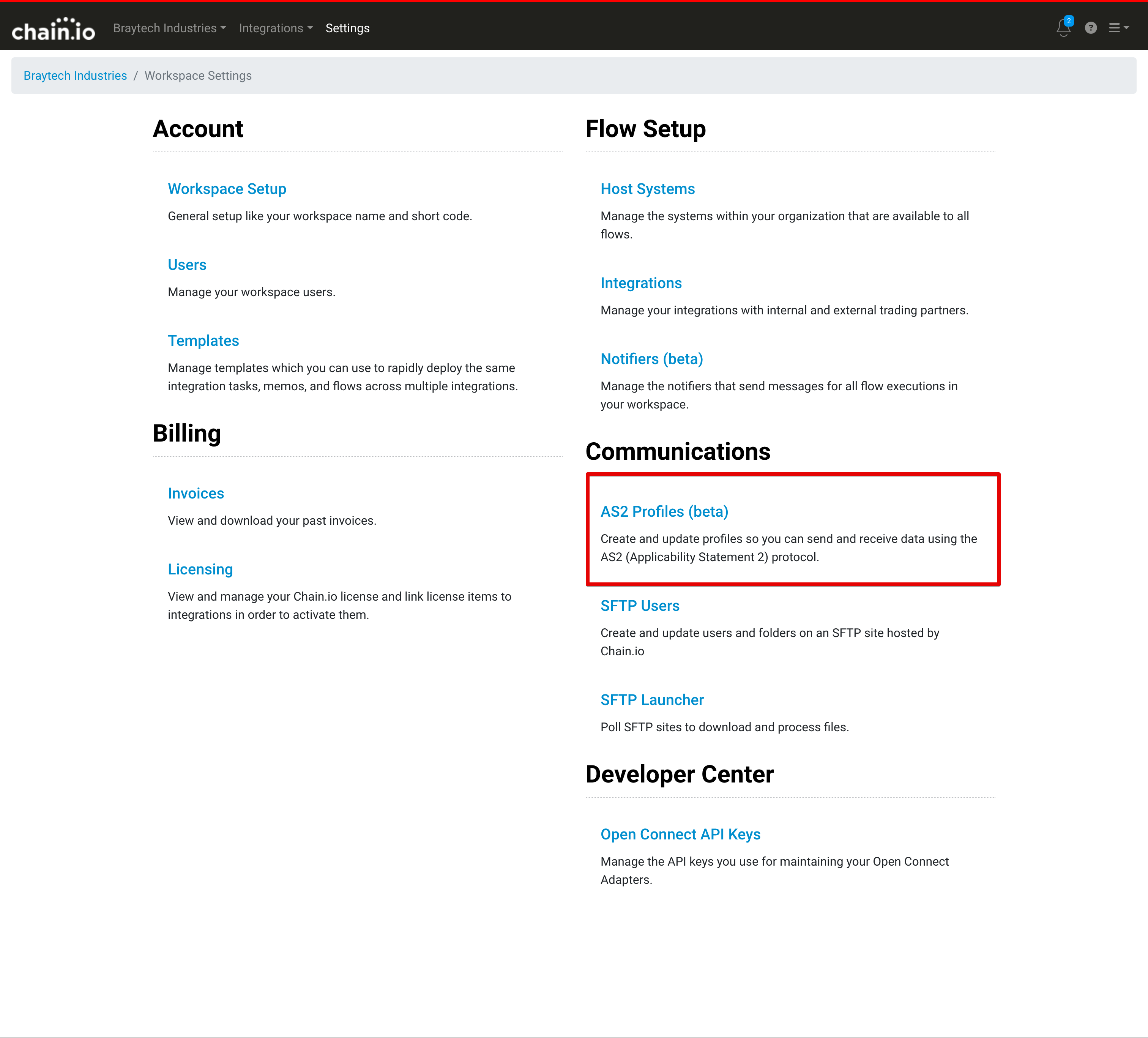 On the following screen select Add AS2 Profile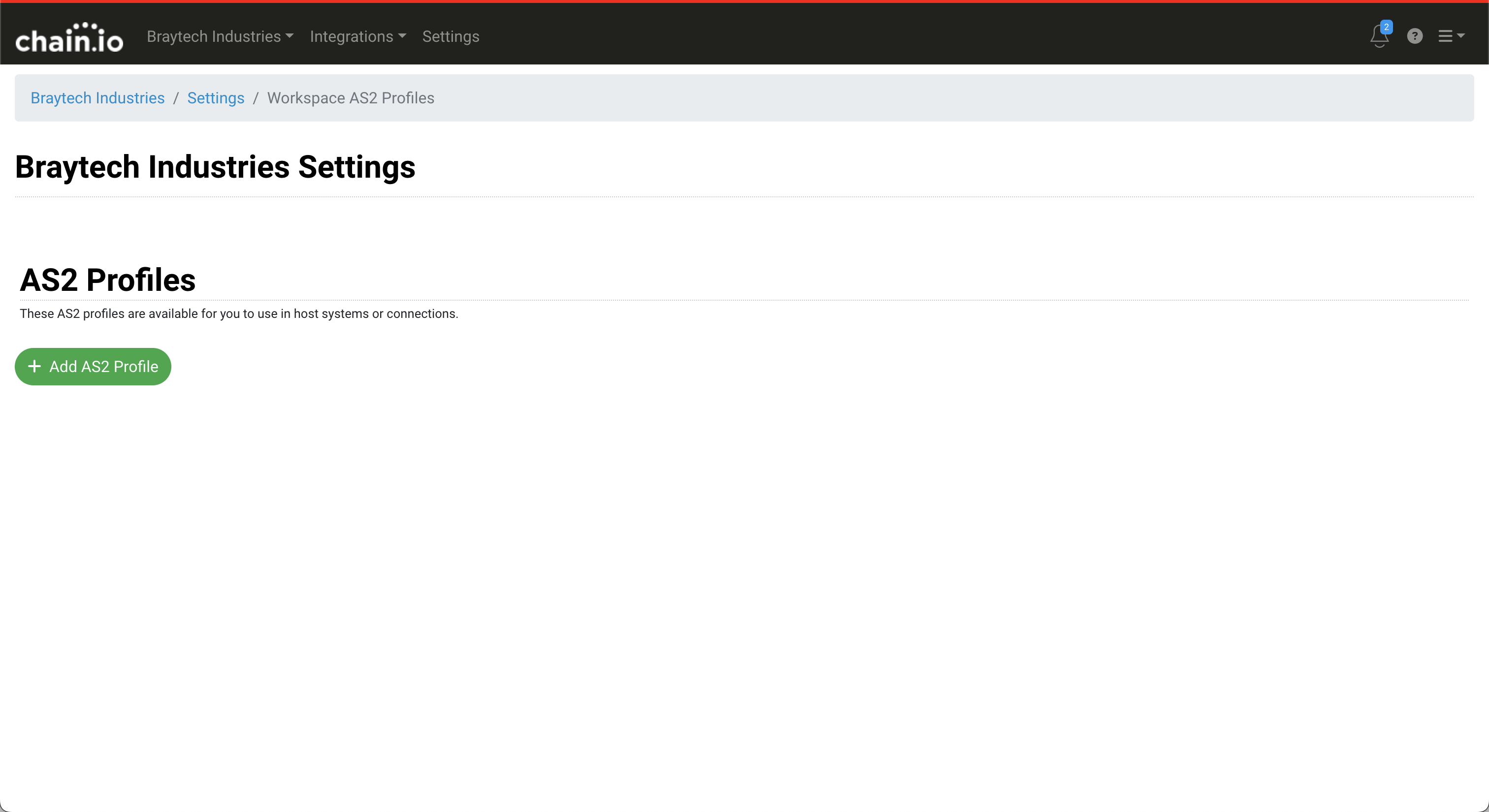 This will display a dialog box which asks for an AS2 Trading Partner ID. Enter your preferred ID and click the Create button.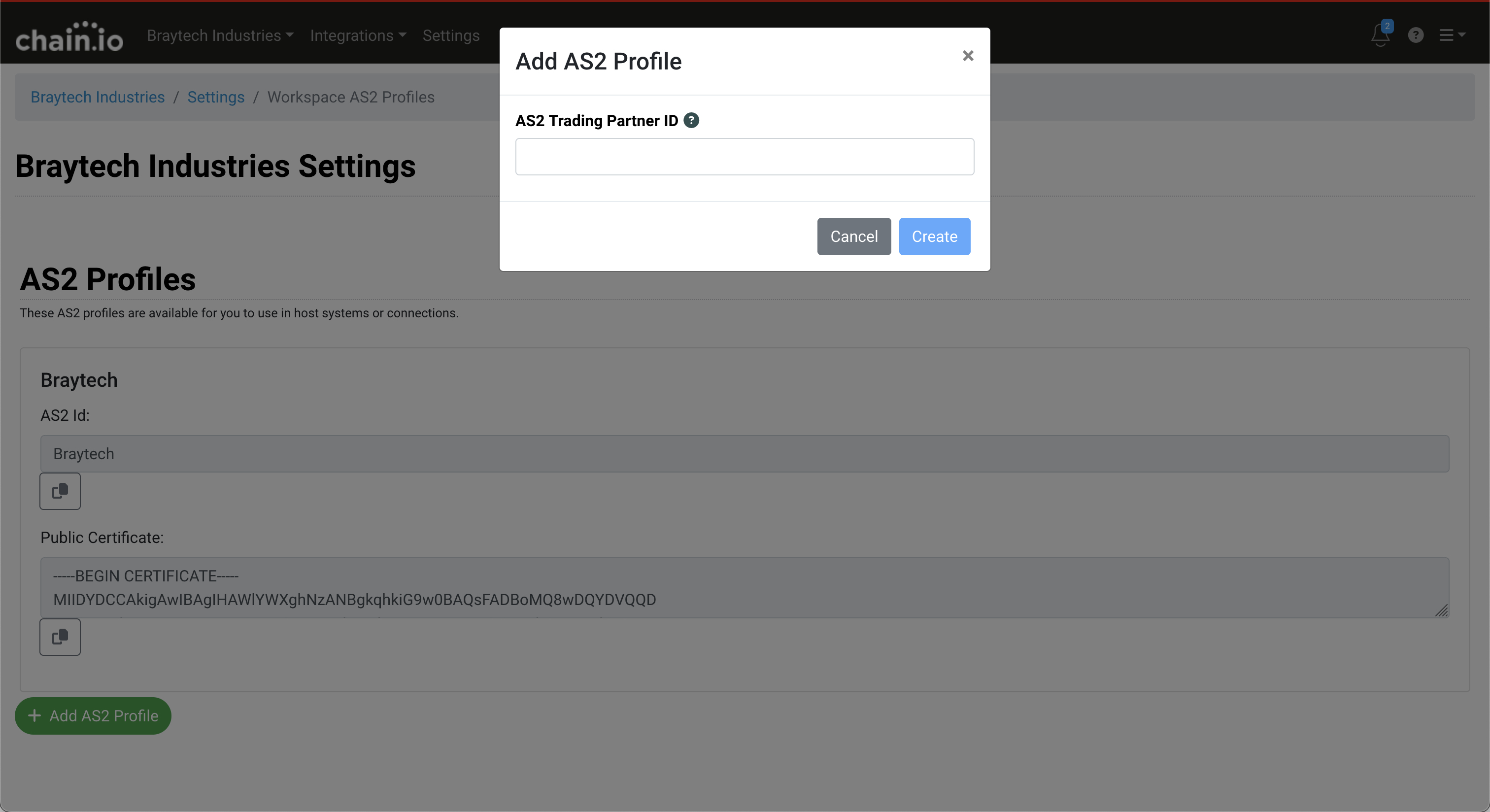 Once you have entered a Trading Partner ID the system will generate a public encryption certificate that is required to set up your AS2 Host System or Integration Connection.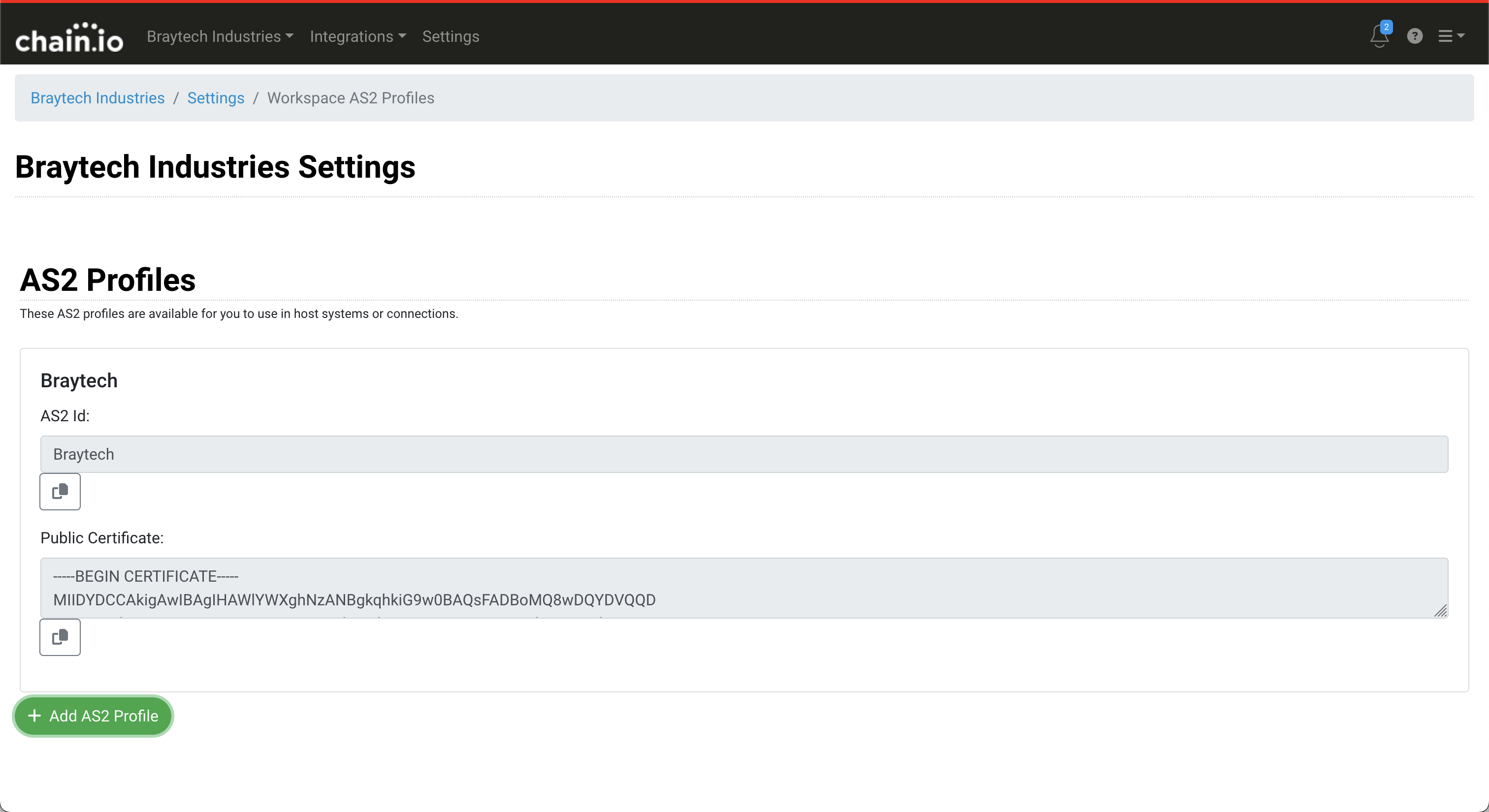 You have now added an AS2 Profile. The Profile ID and the Public Certificate are required to complete the successful set up of AS2 Host Systems and Integration Connections. For information on that subject please refer to our Adding AS2 Host Systems support documentation.