User registration is tied to the workspace's license, which means that the number of users allowed in a workspace is limited depending on the license. This article will cover the different user limits for each license and how they can affect your workspace. We will also guide you through the steps for managing users, such as adding, editing, and enabling/disabling users.
User Count Limits:
Depending on the license, there is a limit to the number of users that can be associated with a Workspace. If you exceed this limit, you won't lose access, but you won't be able to create new user accounts either. Here are the user count limits for our platform:
Connect: up to 5 user accounts
Transform: up to 25 user accounts
Enterprise: unlimited user accounts
Note that disabled users do not count against user limits. Additionally, Chain.io user accounts are now in a separate section and do not count against user limits.
For more information about our licenses: chain.io/product/pricing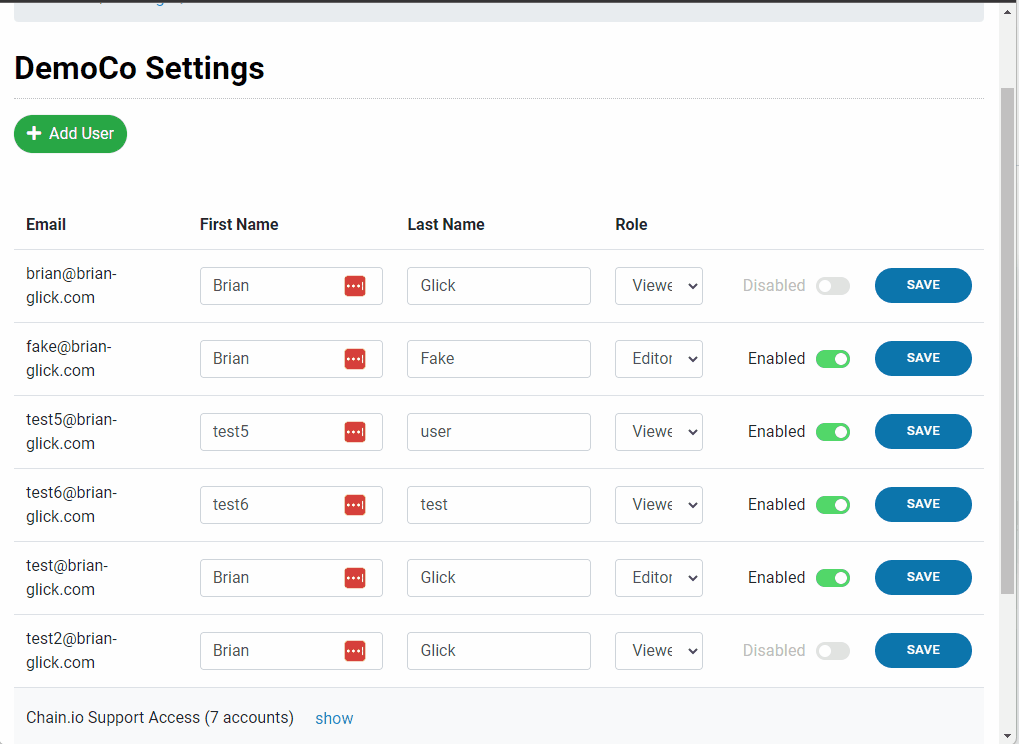 User Permissions
WARNING: All users can access every workspace and integration within your company including the underlying data. If you need to restrict access to specific workspace, we suggest creating multiple companies to further segment your data. If you need help with this, please open a ticket or email us at support@chain.io.
Role
Permissions
Viewer

All activity including Flow Executions and the underlying data via the main navigation screens. This includes downloading the content of any integration's input or output files.

Editor

All Viewer capabilities plus:

Add/remove other Viewers and Editors
Add/edit/remove Workspaces, Connections, Host Systems, and Integrations. This includes access to the passwords within these configurations.
Change company name and billing email address

Owner

All Editor capabilities plus:

Add/remove other Owners
Owners are listed as billing contacts for Chain.io purposes.

Adding Users
To add a User navigate to your Workspace Settings: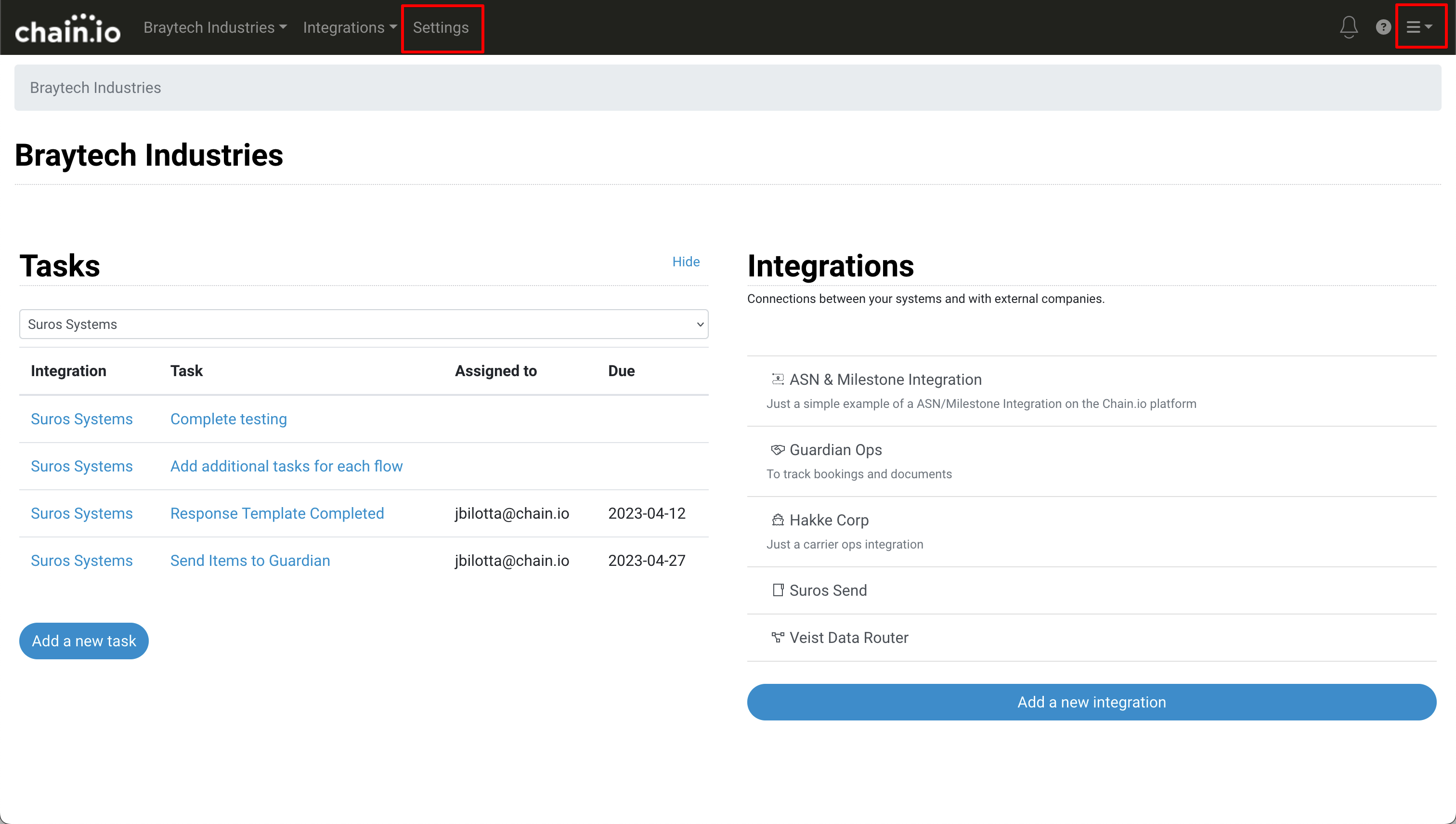 Click on the Users section: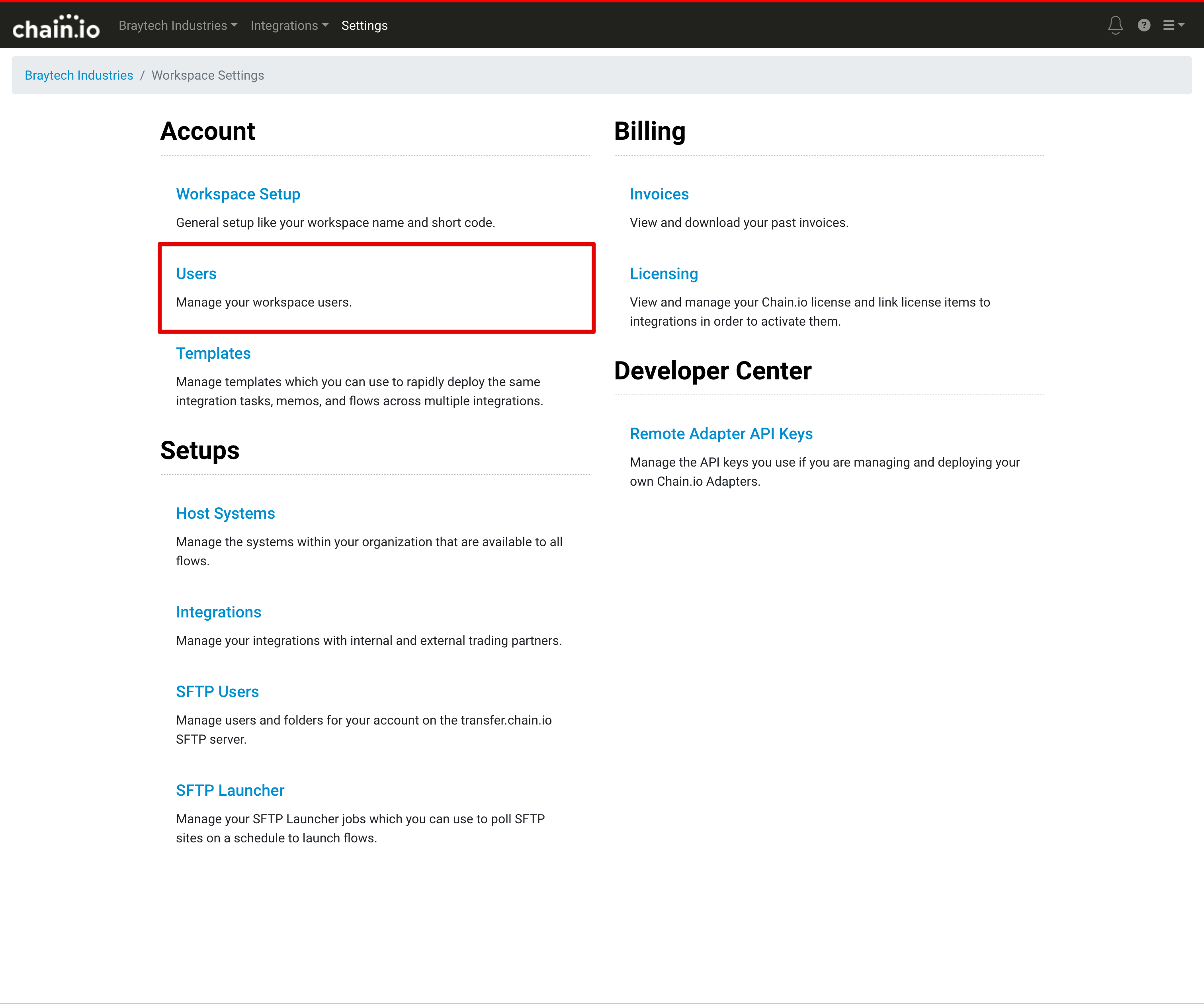 Click on Add User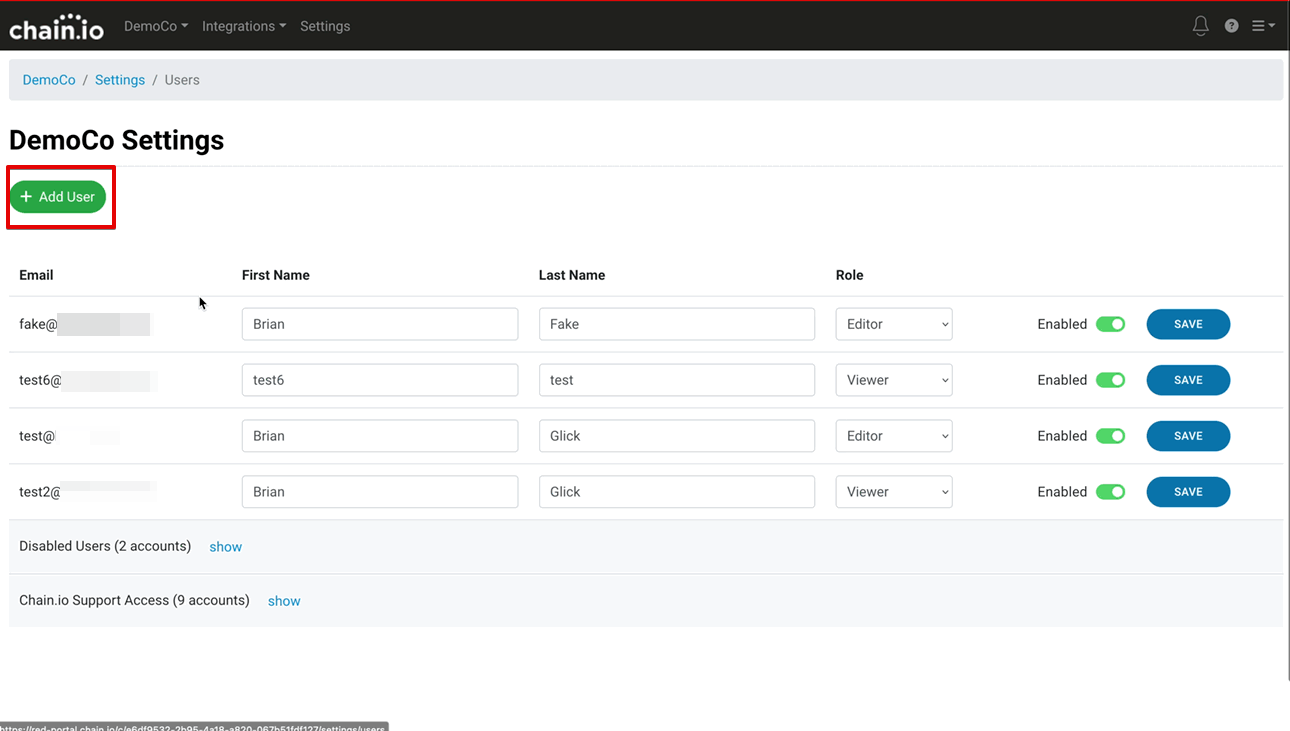 Add the user's email address and choose a permission level then click on Add User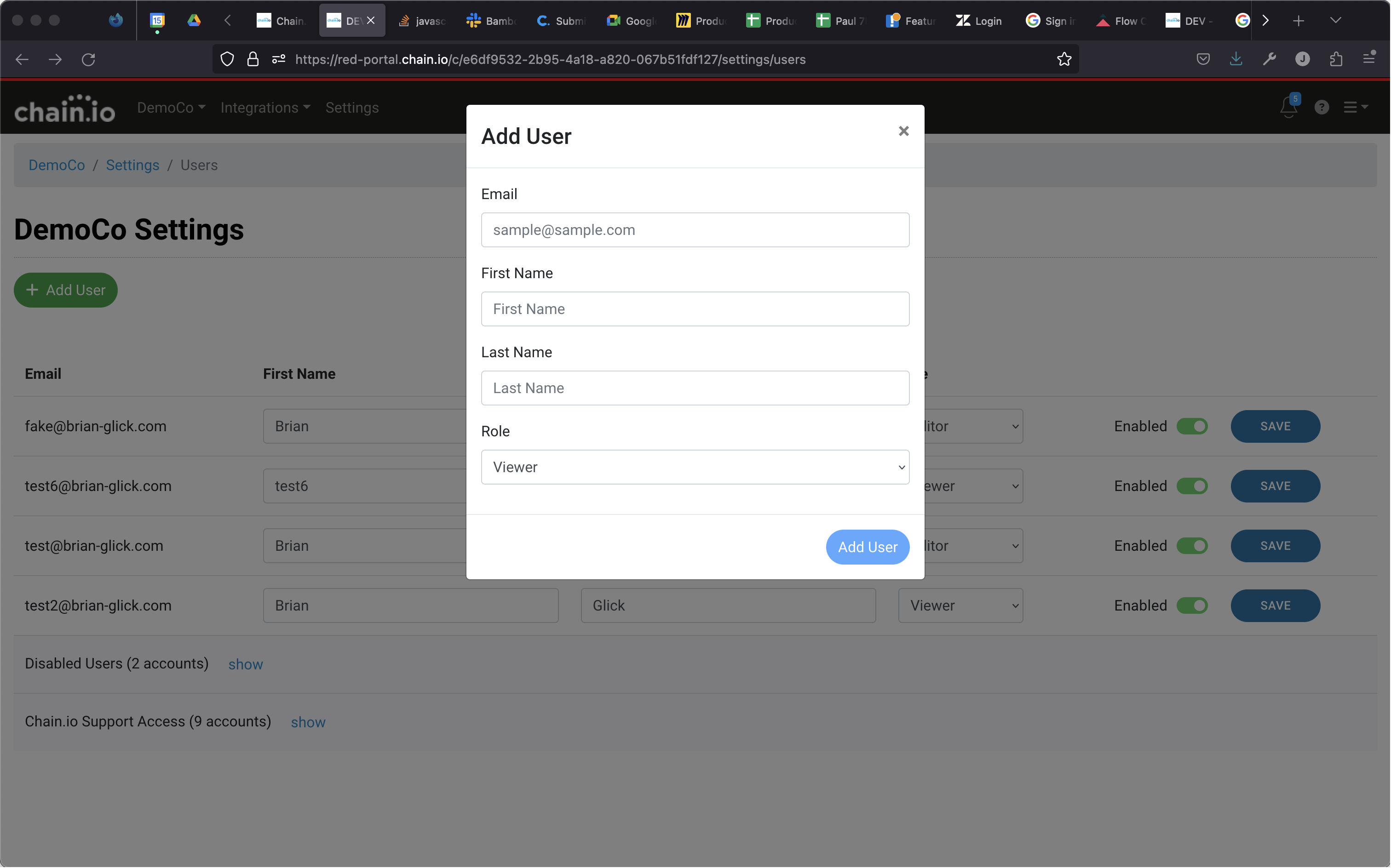 When you click the Add User button, the user will receive an invite email with a link to log in. If they have never logged into the Chain.io portal, they will need to complete the registration process.
Editing Users
Note: Editors cannot modify Owners' accounts.
Log into your account and choose the workspace you want to edit
Click the Workspace Settings link in the navigation bar
Click the Users section on the settings screen
Find the appropriate user in the list
Set their permission level
Click the Save button on the row
Enable/Disable Users
When you remove a user, they will still have access to log into the Chain.io portal, but they will no longer have access to your workspace.
Log into your account and choose the workspace you want to edit
Click the workspace settings icon in the navigation bar
Click the Users button on the settings screen
Find the appropriate user in the list
Click the Enable/Disable switch on the row
Confirm Disable or Able on the pop up
Click OK on the confirmation pop-up