You can route inbound warehouse orders from your trading partners into ShipWorks.
After entering the integration name on the new integrations screen, select Shipping and Receiving Automation then 'Add'.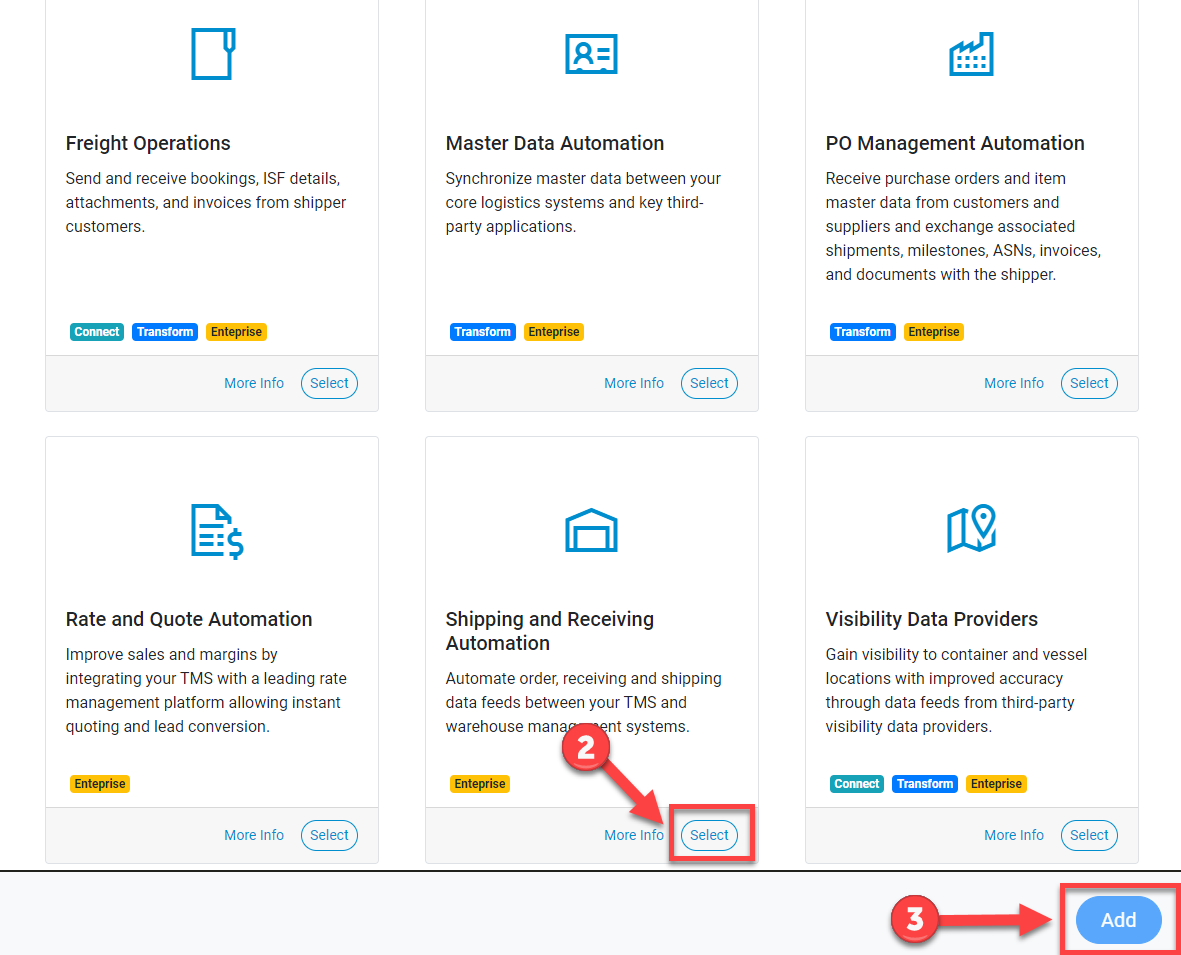 In the new integration settings, choose 'Add New Flow'.

Use Receive Inbound ASNs as the new flow type.

In the new flow screen, choose ShipWorks Warehouse Order CSV as the Destination File Type.