Each workspace within Chain.io has a random "short code" that is used when you want to participate in sharing with another workspace.
If you are sharing a workspace, they'll need to give you their short code. If they are sharing a workspace with you, then you'll need to give them your short code.
To find your short code, you must be an Editor or Owner on your account.
1. Click the Workspace Settings link in the navigation bar

2. Click the Workspace Setup button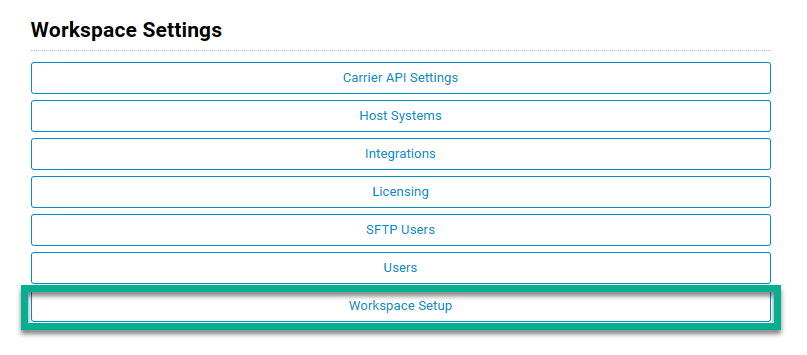 Your short code is in the form on the workspace profile screen. It is a read-only value that you can copy using the copy button at the end of the field.