Once you Submit Support Tickets, you will be able to view the status of all tickets - whether created via the Portal or the Support Web page, or if you are CC'd on tickets as well. You will need to Sign into the Support page and in order to view tickets.
From the 'My Requests' page, you will be able to see the following information:
Subject
Ticket ID
Created Date
Last Activity Date
Status
Once you click on a ticket subject this will open the full ticket view, you will be able to see the following information:
Requester
Created Date
Last Activity
Assigned to
Ticket ID#
Status
Priority Level (Assigned by Chain.io Support)
Status Levels:
Open

- Ticket has been received, once assigned you will see the 'Assigned to' updated as well as the Last Activity. Nothing is required from you in this status.
Awaiting your reply

- A comment from Chain.io has been sent and needs your response/attention in order to complete the resolution. Until a response is received, Chain.io will not update the ticket. If no response is received within 48hrs, you will receive an additional notification from Chain.io. If, no response after 24hrs from 48hr notification, ticket will be changed to 'Solved' and a follow up ticket will need to be created.
Solved

- ticket has been resolved and closed, no further communication is possible on ticket. You have the option to 'Create a follow-up' ticket which will reference the original ticket# but will create a new ticket ID#.
Directions to View Tickets:
1. Select 'Sign In'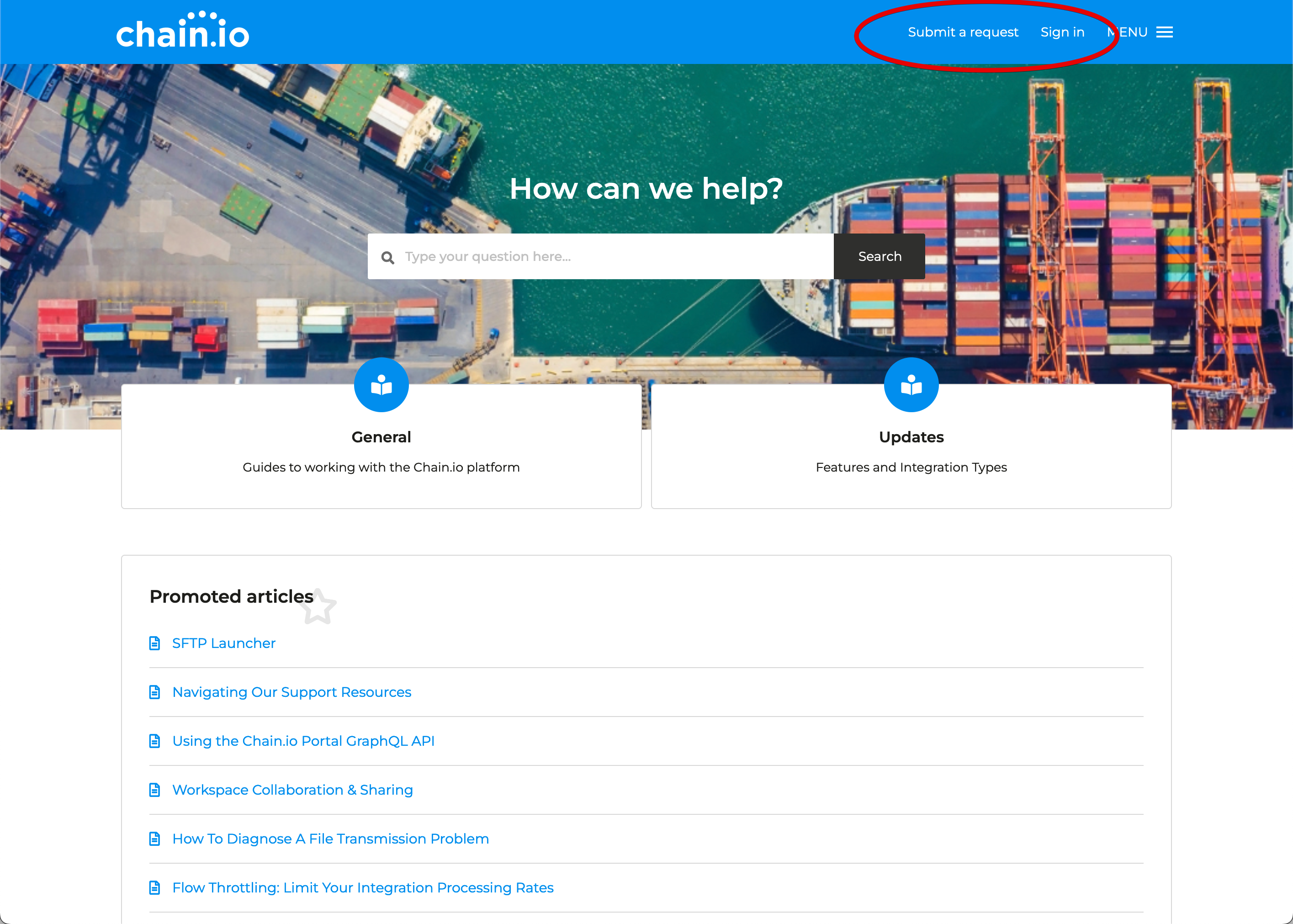 2. Enter Email address, password, and click 'Sign in'
If this is your first time logging into the Support Web page, you will need to 'Sign up'

Enter your full name and company email address - you will receive a link in your email to create your password.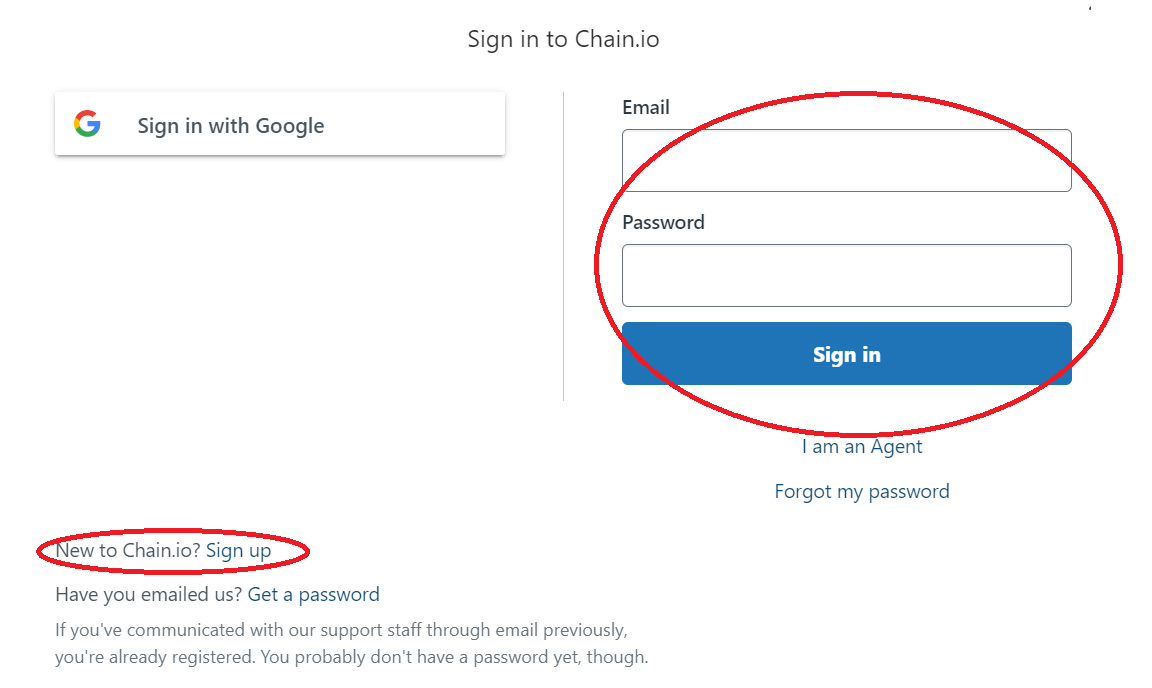 3. Once you are signed in, in the top right corner you will see your name with an Icon, click the drop down arrow. Click 'My Activities'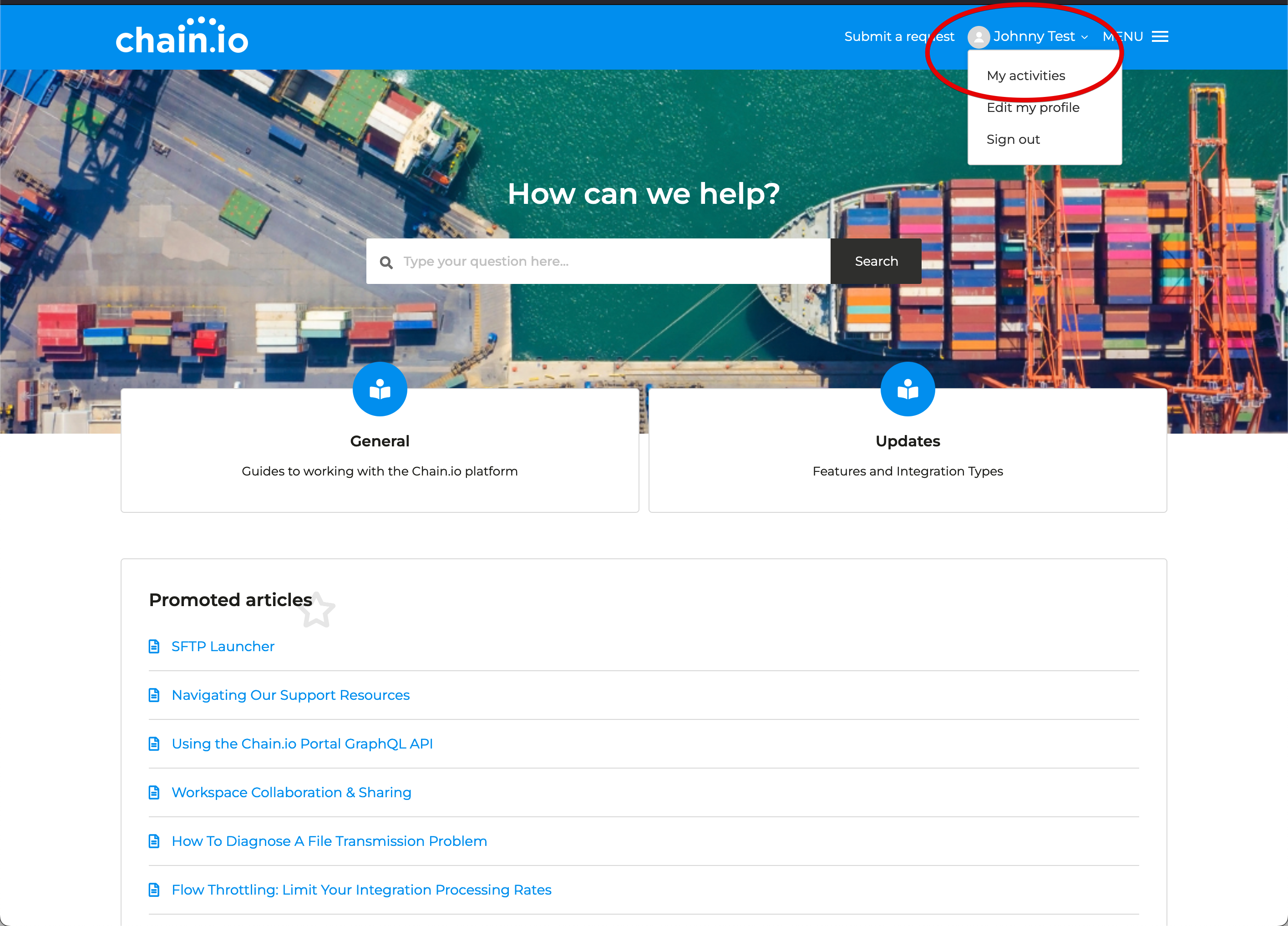 4. You will see a view of the following tickets:
My Requests -

tickets you have submitted

Requests I'm CC'd on - tickets created from someone inside your organization that CC'd you.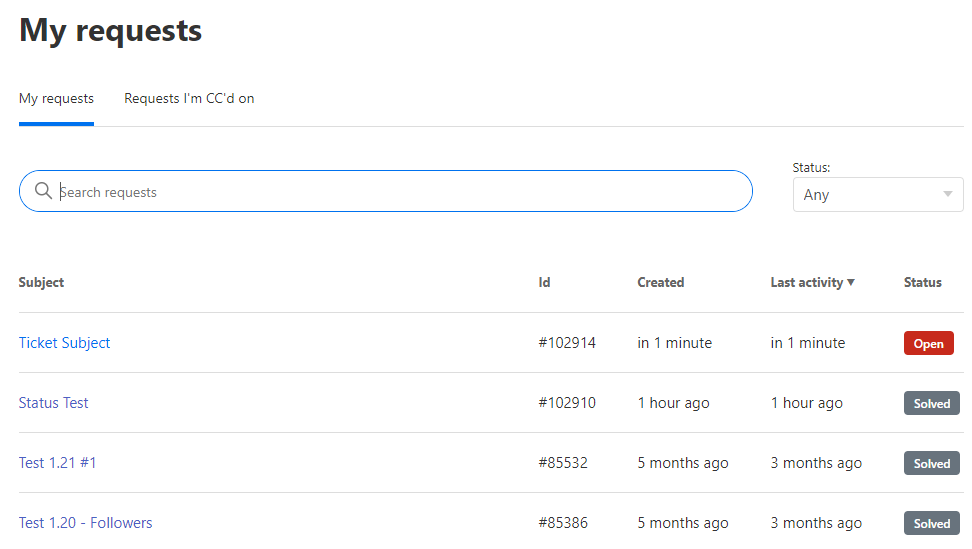 5. To see full ticket status update and comments, you will need to click on the subject line.